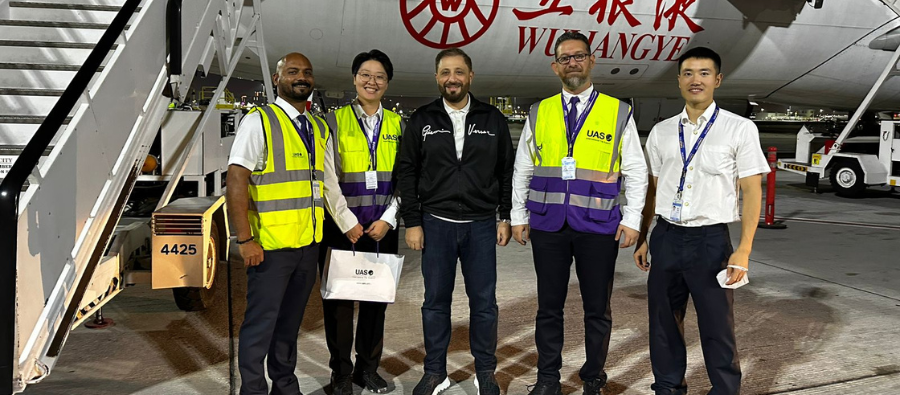 Blog
Demand for air travel shows no signs of waning  
Go back to main page
The global demand for air travel shows no signs of waning as the first quarter of 2023 saw travel demand grow steadily in all regions. Figures published by the International Air Transport Association (IATA) indicate that international traffic climbed 68.9% in March, with a 52.4% upturn in revenue passenger kilometers (RPKs) compared to March 2022. IATA also states that global traffic is currently at 88% of March 2019 levels- encouraging news for aviators everywhere. 
Comparing demand with March of last year, IATA states that European carriers saw a 38.5% rise in traffic; Middle Eastern airlines saw a 43.1% increase; North American carriers' traffic climbed 51.6%; South American airlines registered a 36.5% traffic increase, and Africa experienced an impressive 71.7% increase in March traffic above 2022 levels. But the biggest demand by far came from Asia Pacific where is market is literally booming. Regional carriers reporting a 283.1% increase in March 2023 traffic compared to March 2022. This was inevitable with the lifting of travel restrictions in the region, but China's reopening is undoubtedly the key contributor.  
Looking at private aviation during the same period, business jet demand appears to be stabilizing at around 10% down compared to the Spring of 2022, according to WingX. But having not sustained the dizzying heights of last year is not such a bad thing; a stable market is a good one, and we are seeing demand evolve and grow in several directions. Ultimately, people love to travel and discover new places. Developing our global network to better serve lesser trodden travel hubs is a major part of our continuous investment. For example, we have a UAS representative on the ground in Laos to serve the needs of our clients wishing to visit the Southeast Asian country and demanding an elevated quality and service standard. And our network will continue to grow in similar ways to meet future demand.  
For more Executive Insight, visit UAS Blog.