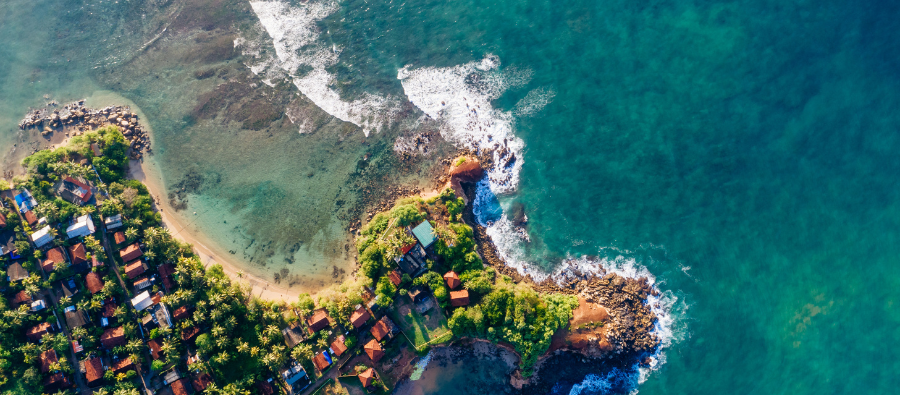 Blog
Sri Lanka – APAC's next aviation nerve center  
Go back to main page
Sri Lanka is well on its way to becoming one of the key aviation hubs in Asia Pacific. Beyond the strength of its strategic location at the crossroads of major air routes connecting Australia and Asia with Europe and the Middle East, it is its government commitment to, and investment in, the island's aviation sector and infrastructure that is solidifying its future.
It is true that not all countries have the geographical advantage of Sri Lanka when it comes to offering great global connectivity. However, it is the vision of the Sri Lankan government that will be the deciding factor in its aviation success story. It has been investing in the development of infrastructure and implementing policies and incentives to make itself an attractive hub to international airline operators.
Recent years have seen Sri Lanka expand and modernize its airports, improving runway capacity, passenger terminals, and cargo handling facilities, and these developments have enhanced its efficiency and attractiveness to operators. Currently, Sri Lanka is considered a convenient stopover because of its location and competitive rates and because of the excellent facilities it offers transit passengers, including transit lounges and duty-free shopping. It also offers excellent advantages for cargo and logistics: Its airports are fully equipped with the latest infrastructure and facilities to handle air cargo, rendering it an important transshipment point for cargo for the region and beyond.
The Sri Lankan government's vision teamed with its commitment to ongoing development are also creating a massive boost for the country's tourism and business sectors. Although always a popular tourist destination due to its beautiful landscapes and rich culture, Sri Lanka is now establishing itself as a preferred destination for international conferences, exhibitions, and corporate events. I look forward to seeing its growing success as an aviation hub over the coming years.
For more Executive Insight, visit UAS Blog