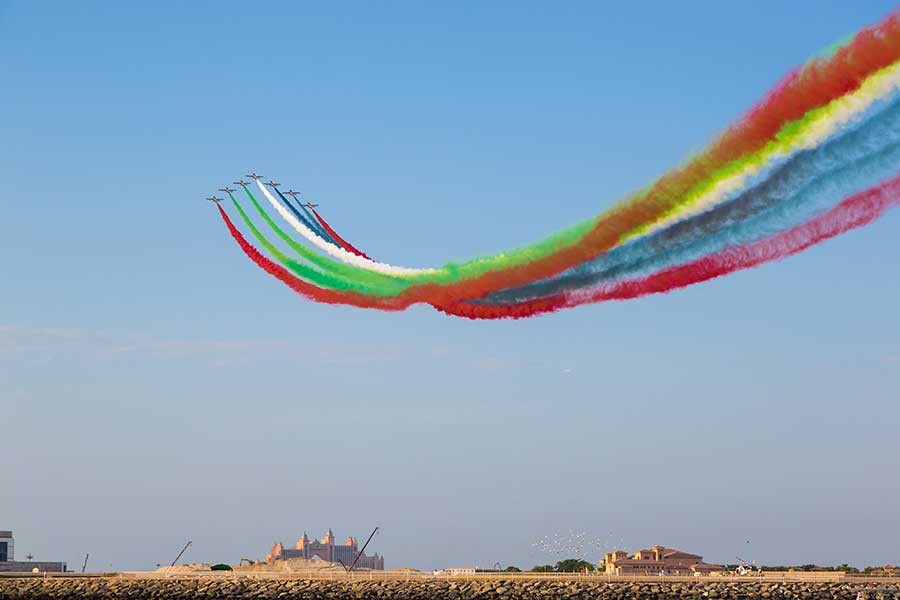 Blog
Restrictions for Dubai Air Show 2017 – Al Maktoum International Airport
Go back to main page
Restrictions for Dubai Air Show 2017 – Al Maktoum International Airport: Dubai Air Show gets underway at Al Maktoum International Airport from Sunday, November 12 – Thursday, November 16. Here are the airport restrictions in place for this year. 
Slot requests for visiting aircraft are currently being processed on a first-come, first-served basis with all expected to be finalised on November 1.
Participating aircraft must be exhibited for the full duration of the air show.
Rehearsal times: The flying display rehearsal will take place on Saturday, November 11 from the 1400 – 1500 local time.
Flying display: The official flying displays will take place daily throughout the show week between 1400 – 1500 local time.
Provisional times for the closures at Al Maktoum:
| | | | |
| --- | --- | --- | --- |
| Day/Date | Closure Start | Closure End | Reason |
| Wednesday 08/11/17 | 1000L | 1200L | Validation |
| Wednesday 08/11/17 | 1500L | 1700L | Validation |
| Thursday 09/11/17 | 1000L | 1200L | Validation |
| Thursday 09/11/17 | 1500L | 1700L | Validation |
| Friday 10/11/17 | 1000L | 1200L | Validation |
| Friday 10/11/17 | 1500L | 1700L | Validation |
| Saturday 11/11/17 | 1400L | 1700L | Full Rehearsal |
| Sunday 12/11/17 | 1400L | 1700L | Show day |
| Monday 13/10/17 | 1400L | 1700L | Show day |
| Tuesday 14/10/17 | 1400L | 1700L | Show day |
| Wednesday 15/10/17 | 1400L | 1700L | Show day |
| Thursday 16/10/17 | 1400L | 1700L | Show day |
For more information or support, contact UAS Operations