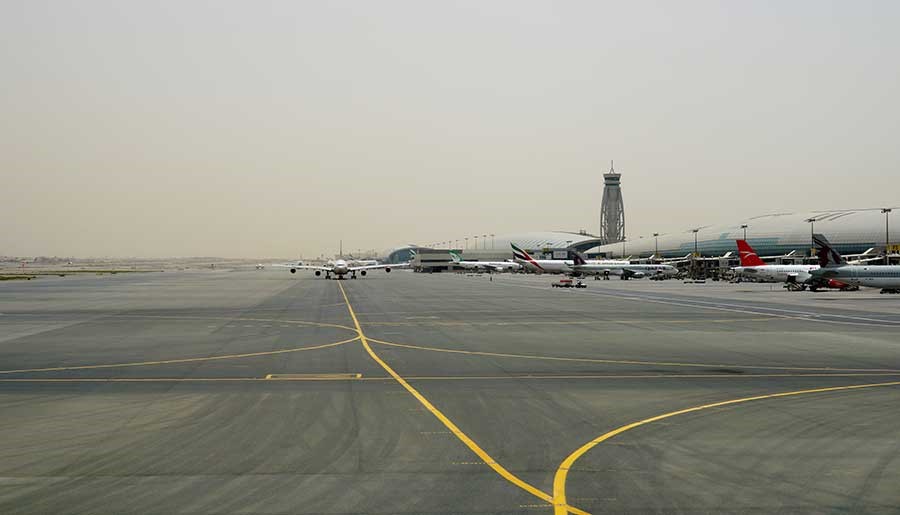 Blog
Dubai International's South Runway to Temporarily Close in 2019
Go back to main page
Dubai International's South Runway to Temporarily Close in 2019: Dubai Airports has confirmed plans to close the Southern runway at Dubai International Airport (DXB) for 45 days in 2019.
The closure is scheduled to take place between April 16 and May 30 – a period when traffic is generally at its lowest – to limit the impact on passengers and operators. 
During the closure period, airlines will be required to reduce their operations because of the reduction in capacity resulting from single runway operations. 
The refurbishment will facilitate comprehensive upgrade works that will increase safety, service, and capacity levels at the airport.
The South runway (12R-30L) will be resurfaced and supporting infrastructure and ground lighting will be replaced, similar to the upgrade works for the Northern runway that took place in 2014. 
Operators are being reminded that Dubai World Central (DWC) will be an alternative for both scheduled flights and charter, cargo, and general aviation operations. 
 
For more information, visit Dubai Airports website
For support with your flight operations to DXB or DWC, contact UAS