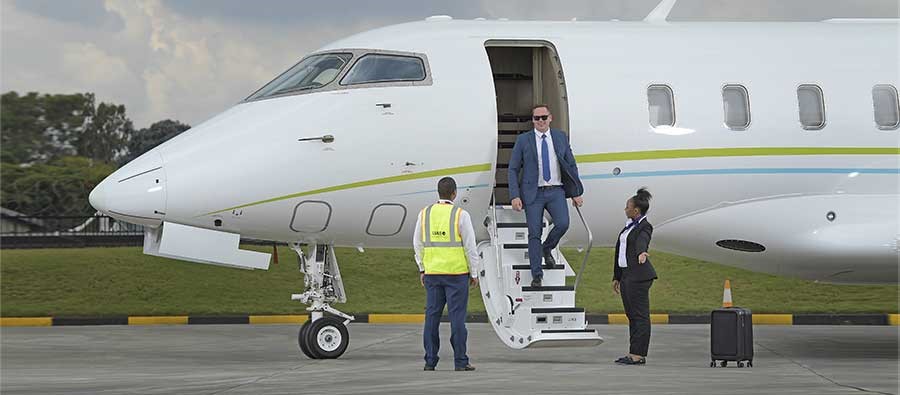 Blog
Ensuring Ground Service Excellence
Go back to main page
Ensuring Ground Service Excellence: Truly great ground service is the result of the execution of a comprehensive web of different tasks in perfect time. It relies on a proven ecosystem of support and expertise all working in coordination to get the job done smoothly, and often under intense pressure. At UAS, we define ground service excellence by the quality of the customer experience. Our clients should feel their trip is always effortless and seamless and never be in doubt of its ultimate success. This relies on our ability to deliver to their precise needs wherever they are flying to and whatever their individual requirements may be.
Establishing an ecosystem capable of delivering this standard does not happen overnight. After almost twenty years of providing global trip support, our Operations teams has accrued invaluable experience of handling all kinds of missions in all types of circumstances. This ensures they are up to the task of dealing with any challenges they are presented with. Through our global network of international stations, we have placed UAS station managers on the ground in emerging economies such as China and Africa to ensure the highest standard of onsite supervision and seamless service provision for our clients. These station managers liaise with our continental headquarters and regional offices daily. We are constantly investing in the expansion of our supervision to address the growing demand for our tailed-made services.
Beyond in-house teams, any business must be able to trust its suppliers. Our network of preferred suppliers are located at all major hubs globally with the ability to mobilize to wherever we need them. They ensure that our clients have access to the broadest range of services at any station, however obscure or difficult for most to access. We have built excellent working relationships over the years and are delighted to acknowledge the great work they do through the UAS Outstanding Suppliers Awards.  Having a reliable support structure empowers businesses to facilitate any type of client request.
UAS is honored to have recently received the Business Aviation Award for Ground Support Service Provider 2019. It is something we are tremendously proud of and committed to improving and expanding into the future.