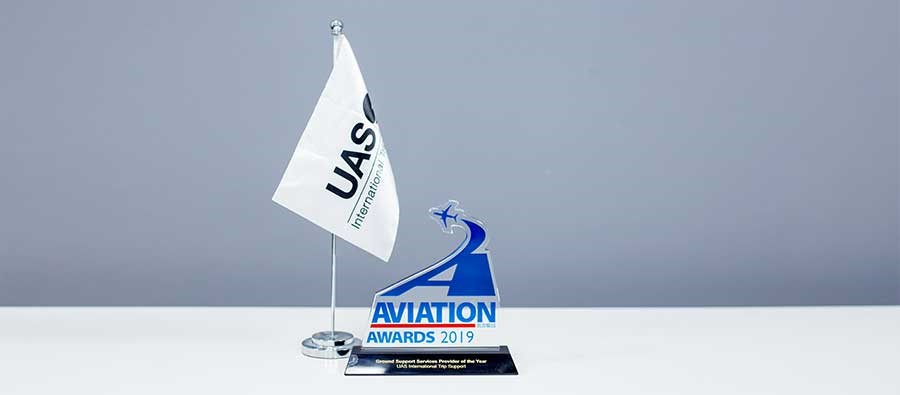 Blog
UAS Celebrates Business Aviation Award for Ground Support Services Provider 2019
Go back to main page
UAS Celebrates Business Aviation Award for Ground Support Services Provider 2019: UAS is honored to receive the 2019 ITP Business Aviation Award for Ground Support Service Provider of the Year.
The award was presented at a ceremony in Dubai last night attended by stakeholders from the Middle East's bizav community and beyond.
UAS was selected from a shortlist of competitors for its operational excellence, global network, and strategic leadership.
Co-Owner/Founder and Executive President, Mohammed Al Husary is delighted with UAS' latest accolade.
"Excellence is something we strive for at UAS every single day: it is the standard we expect of ourselves and consequently, it is the standard that others can expect from us.
Thank you to the Business Aviation Awards for this great honor, it's one that we will endeavor to continue to deserve," he said.