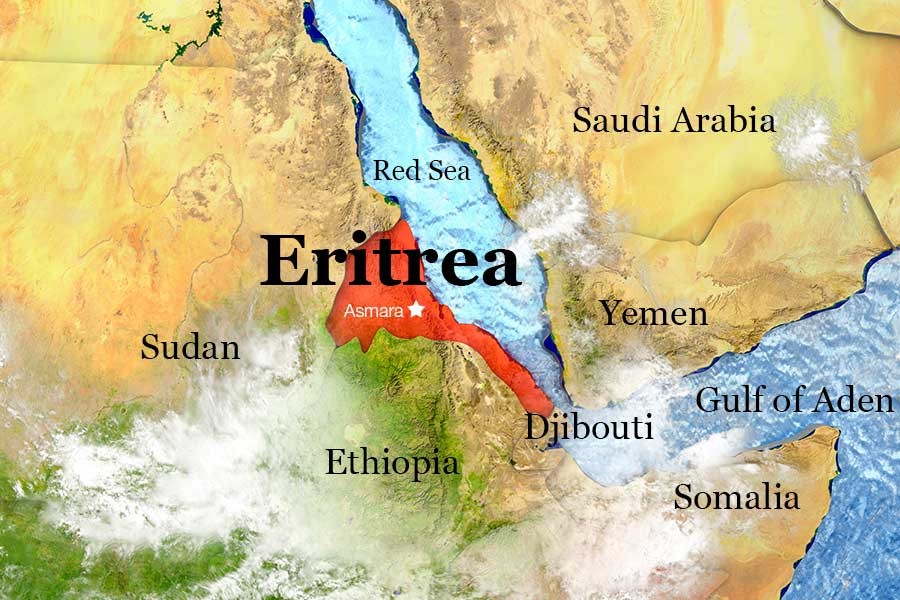 Blog
Eritrea Opens for Aviation Opportunities
Go back to main page
Eritrea Opens for Aviation Opportunities: This week, Ethiopia and Eritrea signed a landmark peace deal ending decades of conflict between the two African nations. Here, UAS' Regional Manager in East Africa considers the potential impact this could on aviation. 
When Ethiopian Prime Minister Dr. Abiy Ahmed landed at Eritrea's Asmara International Airport on July 8 2018, he was warmly welcomed at the apron by his Eritrean President Isaias Afwerki and hundreds of excited spectators. It was the first time Heads of State of Eritrea and Ethiopia had embraced in more than 20 years. A conflict sparked off by a border dispute in 1998 culminated in the closure of the border between the two countries.
During the fallout, flights landing or merely overflying either country could not be granted landing rights onto either territory, and any aerial movement in the north of Ethiopia was viewed with suspicion by both regimes. Airways in the region were tightly restricted, and flights from Europe could not overfly Eritrea en route to Addis Ababa. There was no movement of goods or people between the two neighbouring nations. Attempts by other East African countries to reconcile the hostile relations did not bear fruit. Meanwhile, neighbouring Djibouti also enacted an international embargo against an isolated Eritrea, and for the last decade, the latter was only approachable from the north and from Sudan in the west.
This all changed following the July 8 visit. The Eritrean President then visited Addis Ababa less than a week later. Ethiopian Airlines resumed scheduled flights to Asmara on July 18 using a Boeing 787 Dreamliner carrying 315 passengers. It was dubbed the "Bird of Peace". Many families in both countries have relatives across the borders they haven't seen in 20 years. An opportunity has now come for renewed interaction.
Both countries stand to gain from trade benefits as, while Ethiopia has a large population and is among Africa's fastest growing economies, it is landlocked and depends solely on Djibouti for access to a seaport. Eritrea provides a new opportunity with its well-placed port of Massawa poised to provide Ethiopia with much needed secondary access to the sea for among other reasons, export of minerals mined just a short distance from the shore. With 1,000km of beautiful Red Sea coastline, Eritrea has the potential for robust tourism activity in the coming years.
For aviation, the new development is a truly welcome relief. Already, a new airway has been opened between Asmara and Addis Ababa making the journey from the north much shorter. This means enormous cost savings on jet fuel for many airline operators as there will no longer need to avoid Eritrean airspace en route to Ethiopia and other destinations. Operators will now be able to use Asmara for fuel stops and crew rest irrespective of their onward destinations. There is no doubt that Asmara airport is witnessing increased activity, not only because of the new flights but also a surge in diplomacy shuttles with friendly countries. This will encourage further development of airport infrastructure and ease of doing business with ground handlers.
It is also expected that Civil Aviation Authorities of both countries will loosen the strict controls that have previously existed due to the border hostility and make permit application processes easier. Currently, ECAA approval for non-fixed wing and small aircraft permits – especially helicopters – require at least two weeks approval period due to the security scrutineering process. It is anticipated that this period will be shortened.
For support with your flight operations to Eritrea and East Africa, contact UAS