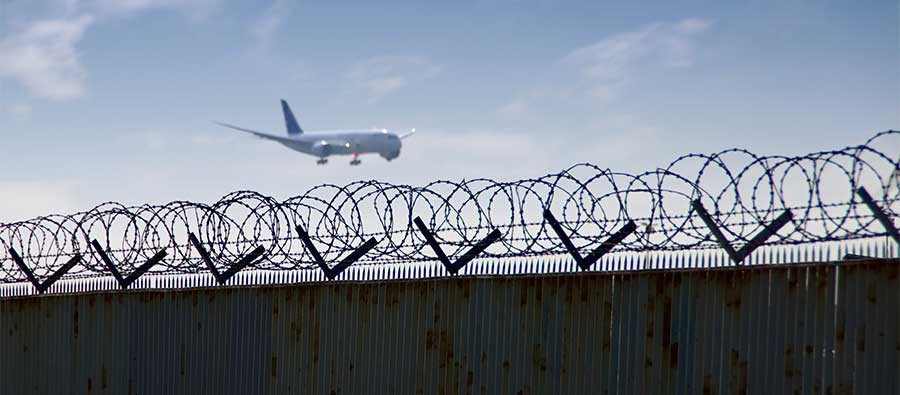 Blog
Security in Africa – Part 2: Solutions
Go back to main page
The best way to mitigate any threats to handling is to use various layers to ensure accountability. UAS dispatch VIP Supervisors and Station Managers to oversee operations and ensure the service being delivered is on par with client expectations. Third-party security is generally preferred, but in areas where it's not allowed, oversight over the service and handling is highly recommended.
Supervision and risk mitigation for operations
For operators, the best way to ensure people and aircraft remain as safe as possible on the ground is to invest in onsite supervision and risk mitigation services.
Supervisors act as an extension of your team; representing your best interests on the ground, communicating and coordinating with authorities and suppliers, and ensuring optimal efficiency and safety throughout your operations.
Risk mitigation solutions include security briefs to help operators and travelers make informed decisions, aircraft security, executive protection agents, and armored vehicles to special operations for close protection of key personnel and assets.
Check out our blog answering your questions about risk mitigation:
Best practices for airports to address security threats  
Security installations – Governments in the countries where insurgents operate have strong security installations around their airports. For example, the main airport in Somalia (Aden Adde International Airport, Mogadishu – HCMM) is guarded by the military. Airports in neighboring countries like Ethiopia, Kenya, and Djibouti have elaborate security procedures at all entries.
Enhancement of access control – Airport authorities can invest in the latest technology in access control. For example, Kenya's airport authority provides digital access cards with biometric access. Also, visitors to airports, external service providers for operators (e.g., engineers of AOG), and temporary pass holders should undergo major scrutiny.
Training is key to mitigating most security threats.

Airport staff must be continuously trained to increase the awareness level of the threats and familiarize themselves with the different ways in which security can be compromised. Such training must be regular and recurrent
Security operatives should be trained and provided with equipment and needed infrastructure to carry out their functions
All aviation stakeholders must be provided with basic security training as it is necessary for everyone who works at an airport to have some level of understanding of the impact of security on aviation
Training on basic measures to counter internet insecurity. As most staff use computers for daily duties, some basic training on how to recognize and counter cyber encroachment is important

Political will – Stakeholders should demonstrate the political and administrative will to implement the multitude of policies already formulated, SARPS, and recommendations of ICAO. There are already adequate recommendations in place by ICAO and various international security organizations to address these security threats.
Perimeter fencing – Secure the airport environment especially the perimeter fencing which is known to be porous or completely absent in some African airports resulting in frequent breaches which have been documented. For example, intending stowaways finding their way to aircraft or critical areas of the airports.
UAS can provide you with optimal security throughout the African continent.
For information on UAS Risk Mitigation solutions, click here.
For support with your operations to Africa, contact UAS.