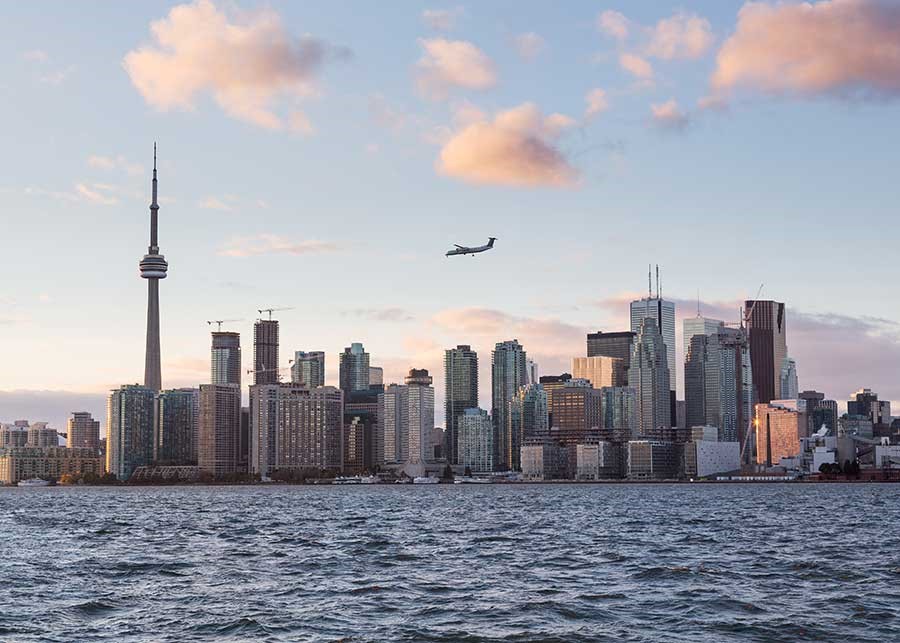 Blog
Expanded U.S. Customs Preclearance for Toronto
Go back to main page
Expanded U.S. Customs Preclearance for Toronto: As part of an effort to make travel easier between the U.S. and Canada, the U.S. has passed a law that paves the way for U.S. Customs Preclearance at Billy Bishop Toronto City Airport (CYTZ/YTZ) in Toronto, Ontario. Other byproducts will be improved bilateral trade and enhanced national security.
The U.S. Customs Preclearance expansion program began under the Obama Administration in March 2016. This new accommodation will increase the number of U.S. Customs Preclearance airports in Canada from 8 to 10 (and will also include some railway and bus transit hubs).
The inclusion of Billy Bishop Toronto City Airport (and Quebec City's Jean Lesage Airport, CYQB/YQB) represents a concerted effort by U.S. Customs and Border Protection (CBP), and Transport Canada, Public Safety and International Trade, along with PortsToronto and other airport partners. The agreement took five years to craft.
As the ninth busiest airport in Canada, Billy Bishop serves more than 400,000 passengers traveling to the U.S. each year. It is seen by both countries as an important gateway into the U.S. as well as other international markets, and this program will translate into added convenience for those passengers headed south of the border specifically.
The beauty of having passengers go through U.S. Customs Preclearance on Canadian soil is that they will benefit from shorter wait times. In theory, since U.S. CBP facilities will be relieved of that traffic, wait times in the U.S. should also be shorter.
Next steps will involve fine-tuning the specifics – Canada must ratify the agreement; particulars around how to fund the operations will need to be decided, and a Terms of Operation Agreement will be finalized and put into place. Once all these steps are completed, construction will begin on the new U.S. Customs Preclearance facility, which should take about one year to complete. Additionally, other upgrades to the passenger terminal will further enhance the passenger service experience.
Officials at the airport also hope to see airlines operating out of Billy Bishop Airport will add more U.S. destinations because of this new service.
Note: 
Toronto Pearson International Airport (CYYZ/YYZ), Canada's largest airport is the single largest point of entry into the U.S. each year.
In total, more than 12 million travelers went through U.S. Customs Preclearance in 2015 through eight Canadian airports.