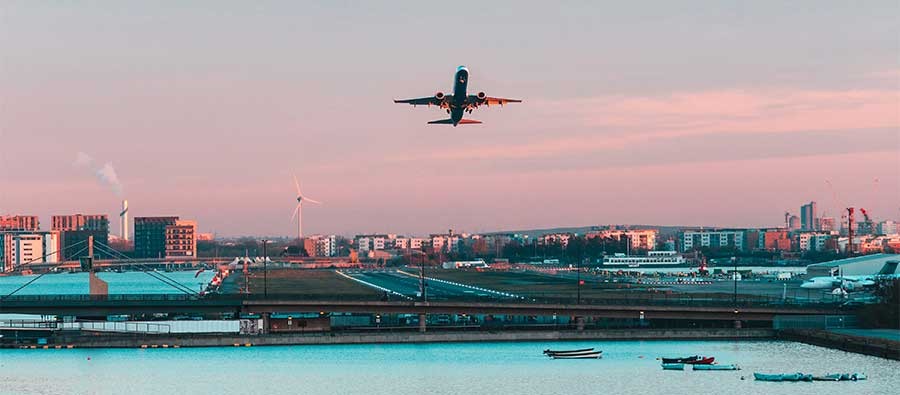 Blog
UK roadmap to open travel by summer
Go back to main page
The success of the UK's Covid-19 vaccination program has led to the publication of a roadmap detailing a four-stage process to remove all related restrictions by the summer.
Stage 3 of the roadmap aims to open international travel by May 17.
This doesn't mean that travel will return to the way it was BC (before Covid), but international travel will become more doable, albeit with new procedures, certifications, and bi-lateral agreements.
So, let's look at the relevant timescales for easing access, the obligations for operators and passengers, and the initiatives being discussed internationally for common standards.
Note: It's important to remember that the UK is a union, comprising the four devolved nations of Great Britain (England, Scotland, Wales) and Northern Ireland. Each of these governments can legislate their own travel rules and currently, there are small differences between the four nations. However, there is a desire for commonality, and it is expected that over the coming months this will be achieved. For the purposes of this blog, whilst the UK may be referenced, it will largely refer to England.
The UK roadmap
There are four stages to easing and eventually removing restrictions in the UK. Each stage is separated by a 5-week period, during which time the impact of easing the stage restrictions will be assessed, before moving on to the next stage. For this reason, dates after March 29 are all provisional.
Global Travel Taskforce
In parallel with the roadmap, the UK government has set up a Global Travel Taskforce to consult with International partners and Government departments to advise on best practice for opening international travel worldwide and the options for internationally recognized vaccination certificates or passports.
Selected restrictions to be removed at each stage of the roadmap include:
Stage 1 – March 29
Outdoor sports (Golf, tennis, etc.) and leisure facilities to open
Stage 2 – Not before April 12
Indoor leisure facilities to open
Outdoor hospitality venues to open
Stage 3 – Not before May 17
International Travel allowed – subject to the outcome of the Global Travel Taskforce
Indoor hospitality to open
Stage 4 – Not before June 21
All remaining restrictions to be lifted
Get ready, plan ahead, and take advice
UK Covid regulations are fast-moving and liable to change at short notice. Whilst the roadmap has the aspiration to remove all restrictions to travel by May 17, it's by no means a foregone conclusion and some conditions may remain, or new ones could be introduced. Therefore, it's highly advisable to discuss your plans with your UAS contact as early as possible.
Operational information
Currently, all passengers traveling into the UK must have a negative Covid test result, from a recognized provider, taken no more than 3 days prior to arrival in the UK.
Whilst there are exemptions to the current restrictions, there are significant fines for both passengers and operators entering the UK without an officially valid Covid test result or failing to comply with quarantine procedures.
All passengers and crew need to complete the online Passenger Locator Form. Crew does not need to complete the form if they are ferrying the aircraft with no passengers on board.
Air Crew are exempt from quarantine requirements.
There are quarantine options for passengers, depending on countries visited in the 10 days prior to arrival, which must be observed.
10 days of self-isolation at a nominated address

You will be required to purchase a Travel Test Package (£210) containing 2 Covid Tests to be taken on Day 2 and Day 8 of quarantine
2 negative tests will allow release from quarantine on Day 10
A positive result from either test will extend your quarantine by a further 10 days

Test to Release

You will be required to purchase a Travel Test Package (£210) containing 2 Covid tests to be taken on Day 2 and Day 8 of quarantine
A privately purchased negative Covid test result, from an authorized provider, taken no sooner than 5 days after arrival, will end the self-isolation quarantine period

10 days of quarantine in a nominated hotel at a cost of £1750 (GBP) for people arriving from selected Red List countries
Following Brexit, the UK is no longer part of the EU and is therefore treated as a third country, requiring a Foreign Carrier Permit for most operations from 26 EU countries.
UAS trip support will advise on all aspects of flights to and from the UK and we look forward to keeping you advised during these fast-changing times and supporting your missions.
For support with your flight operations to the UK, contact UAS