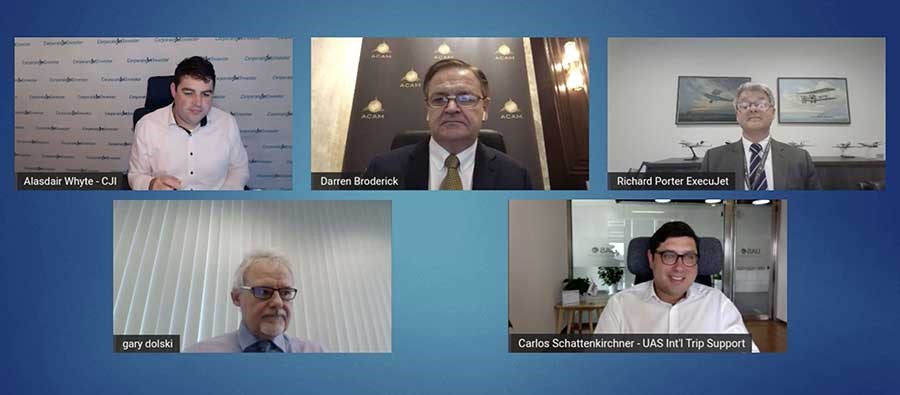 Blog
Experts optimistic for the Asia Pacific market
Go back to main page
Regional experts have shared cautious optimism about the Asia Pacific market during a panel discussion at CJI Asia this morning.
UAS Regional Director – China, Carlos Schattenkirchner joined Asian Corporate Aviation Management's Darren Broderick, Metro Jet's Gary Dolski, and Execujet's Richard Porter to discuss the impact of COVID-19 on operating and managing in APAC.
According to the panel, the most significant barrier to current operations is differing quarantine requirements throughout the region and added that the development of travel bubbles between countries would enable growth.
Schattenkirchner expressed hope that regional governments will begin to coordinate with each other on an aviation policy to enable smooth operations for the duration of the pandemic.
Interestingly, an audience poll found that 61% think the industry will return to normal by 2022, with 22% opting for 2021, and a minority of 6% opting for never.
The panelists shared a good level of optimism for the recovery of business travel in APAC and noted a rise in interest for the private travel sector was also noted.
This discussion was moderated by CJI's Alasdair Whyte.