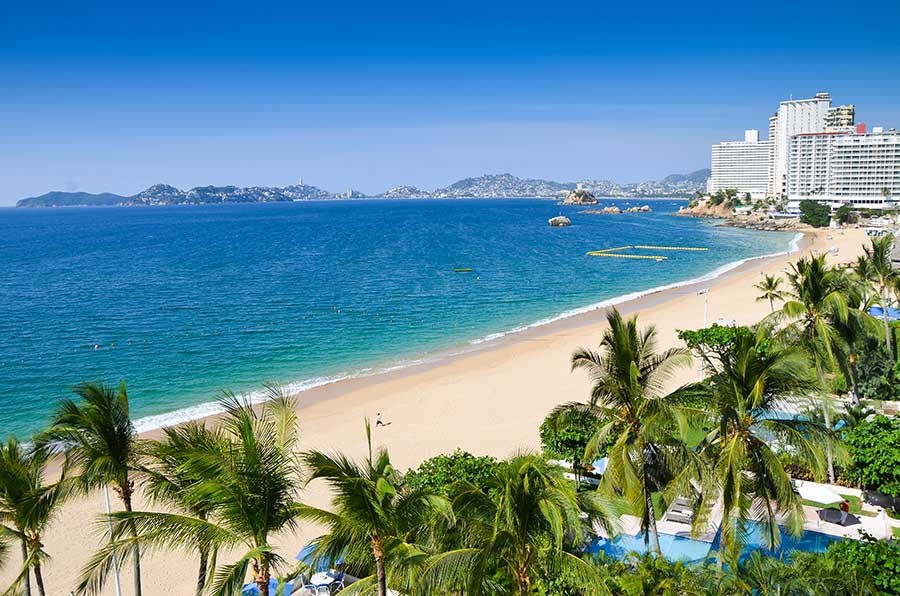 Blog
Flight Operations to Acapulco – AeroExpo
Go back to main page
Flight Operations to Acapulco – AeroExpo: Are you aware of operational procedures at Acapulco International Airport?
AeroExpo 2017 takes place this March 2-4 in the stunning Mexican seaside city. Here is the information you need to successfully plan a flight operation to Acapulco.
Acapulco International Airport
Official name: General Juan Alvarez International 
IATA Code: ACA 
ICAO Code: MMAA 
Latitude / longitude: N16-45.4/W099-45.2 
Marginal Variation: 07E 
Elevation: 16 ft. 
Fuel: Jet, Avgas
Time Zone: UTC – 6 hours 
Operational Information 
Private flights require overflight and landing permits arranged through a handler
Non-scheduled flights require overflight and landing permits, your handler who will coordinate with DGAC on your behalf
There are normally no parking restrictions for general aviation, however, parking can get scarce during peak times such as major U.S. holidays periods
Crew is only permitted to bring along clothes, personal hygiene items, and any necessary items for work
Airport Embarkation Tax: DNR, DSM, and TUA are included on the handling bill.
Currency: Mexican Peso (MXP)
Baggage Clearance
Passengers must present their luggage at customs for screening. If a red light comes up they have to open up their baggage for clearance, and if a green light comes up they are clear to go.
Immigration
EU and USA citizens do not require MEX VISA
Some countries require MEX VISA, please check with your local Mexican Consulate
Passports cannot be less than six months from expiration date
Customs
Import:
200 cigarettes, 50 cigars or 200 mg of pipe tobacco for those over 18 years of age
3 liters of alcoholic beverages for those over 18 years of age
Perfume, eau-de-cologne, and lotions for personal use only
A camera and 12 rolls of film
Goods worth up to USD 300
Prohibited:
Uncanned foodstuff
Canned pork and derivatives
Earth, plants, flowers, fruit, seeds, and materials of vegetable origin
Export:
Tobacco and alcohol
The export of archaeological relics is prohibited
Transport
Europcar and Payless available at the airport
Most of the major rental companies are located more in the central town area
It may be possible to have your handler arrange a rental car to be at the airport
Limo services available
Taxis are readily available
If using a handler, prepaid transport with limo or taxi can be arranged
Accommodation
Resort Mundo Imperial (event venue)
Piedras de Sol Acapulco Diamante Villas and Hotel
Ocean Breeze Acapulco
Hotel Ashly
Holiday Inn Acapulco La Isla
The Grand Mayan Acapulco
Mayan Place Acapulco
Need advice or support for your Flight Operations to Acapulco? Contact UAS Americas hou@uas.aero