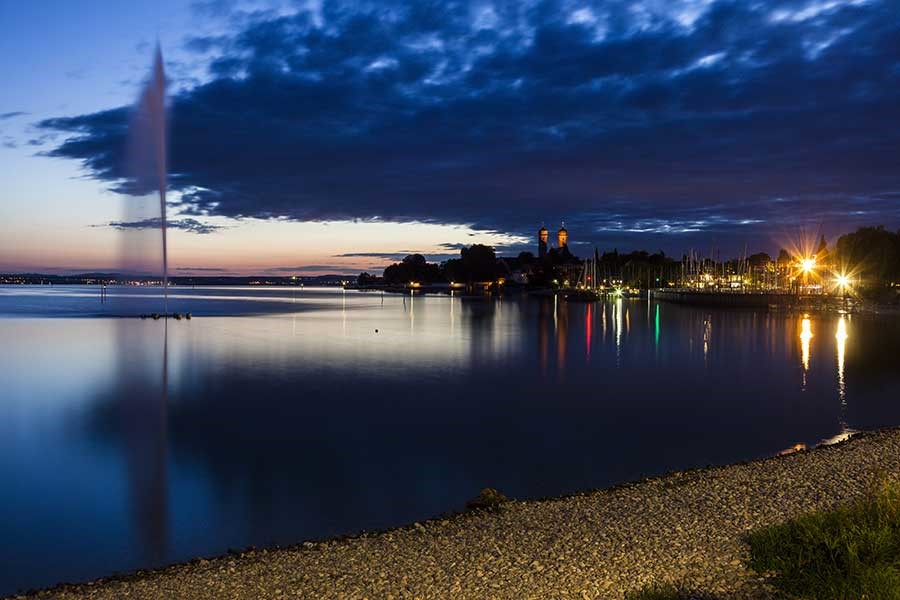 Blog
Flight Operations to Friedrichshafen – Aero Expo 2017
Go back to main page
Flight Operations to Friedrichshafen – Aero Expo 2017: Planning a trip to Friedrichshafen for Aero Expo this April? Here's what you need to know.
Aero Friedrichshafen – the Global Show for General Aviation – gets underway from April 5-8 and will see hundreds of exhibitors from over 35 countries meet in the picturesque city on the shore of Lake Constance in Southern Germany. Here's the crucial operational information you need to best plan a mission to Friedrichshafen.
Friedrichshafen Airport 
IATA: FDH
ICAO: EDNY
Latitude/ Longitude:  N47-40.3 E009-30.7
Magnetic variation: 02E
Elevation: 1367ft.
Fuel: Jet A-1 and Avgas
Operational Information for Flight Operations to Friedrichshafen:
The airport is approved for all types of aircraft that comply with the requirements of ICAO Annex 16 Chapter III or can provide a comparable noise certificate
Additional restrictions apply to ultralight aircraft (PPR)
PPR required during AERO 2017, slot allocation is not required
Overflight and landing permits are not required if operating under the standard airworthiness certificate
Nighttime restrictions are in place
There are no parking restrictions
NOTAM
C0667/17 NOTAMN
Q) EDMM/QFATT/IV/BO/A/000/999/4740N00931E005
A) EDNY B) 1704050000 C) 1704082359
E) TRIGGER NOTAM – AIP SUP IFR 03/17 EFFECTIVE 02 MAR 2017.
AERO 2017 IN FRIEDRICHSHAFEN FROM 05 APR TO 08 APR. PPR REGULATIONS
AND SPECIAL PROC SEE SUP.
Airport Information 
MON-FRI  06.00 – 22.00 local time
SAT/SUN/HOL  09:00 – Sunset+30min (SS+30) or 20:00 local time, whichever is earlier
Extension of opening hours SAT/SUN/HOL is generally possible, but require prior permission (PPR) by the airport operator (to be done one workday prior) and will cause extra costs.
MON-FRI extension of opening hours is only possible for home-based aircraft as well as for scheduled traffic. Extra costs might be charged as well.
Past 22:00 local time and prior 06:00 local time there is generally no other traffic permitted, except flights for medical purposes or flights approved the authorities.
Flights outside above operation hours, which are not announced or not announced in time, might expect denial.
Currency: The local currency is the Euro (EUR).
Airport Embarkation Tax: No airport tax is levied on passengers upon embarkation at the airport.
Immigration
Non- EU Passengers
All other foreigners require a visa for trips to Germany
A visa is not required for visits of up to 90 days in an 180‑day period for nationals of those countries for which the European Community has abolished the visa requirement
For more information, see: http://www.auswaertiges-amt.de/EN/EinreiseUndAufenthalt/StaatenlisteVisumpflicht_node.html
EU Passengers
EU nationals do not require a visa to enter the Federal Republic of Germany
Non-EU Crew
No visa is available upon arrival in Germany
Non-EU crew must have a valid Schengen visa to enter Germany
EU Crew
A passport and valid crew ID card are required
Customs
When traveling between two countries of the European Union:
You must declare cash or cash equivalents up to €10,000 to the customs officers
The following monetary instruments are subject to this requirement:
Cash and securities
Gems and precious metals
When traveling to or from non-EU countries:
If you are traveling from an EU country to a country outside the EU or vice versa, you must declare cash and cash equivalents of 10,000 Euros or more to the customs service in writing.
When arriving from a non-EU country, you must submit a written declaration at the first customs inspection point (the designated red exit for declarable goods).
When departing for a non-EU country, go to the responsible customs office or ask which customs counters you can submit your written declaration to. This must be done before you pass through the security checkpoint.
Please see: http://www.iatatravelcentre.com/DE-Germany-customs-currency-airport-tax-regulations-details.htm
For more information, contact dxb@uas.aero