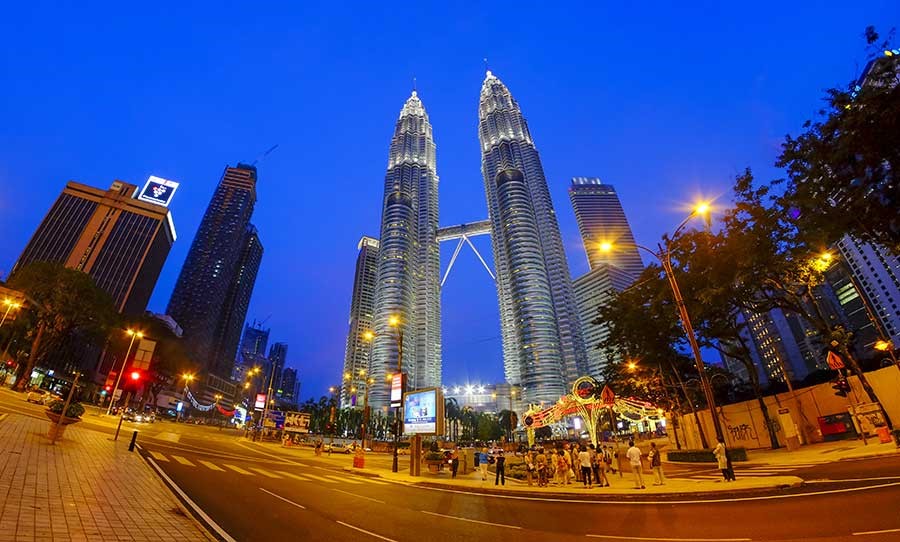 Blog
Flight Operations Kuala Lumpur – Malaysian Grand Prix
Go back to main page
Following the F1 this Autumn? Any plans to check out the second Malaysian Grand Prix?
The 2016 Malaysian Grand Prix is set to take place in Kuala Lumpur this September 30 – October 2. The KL street circuit is 3.2 km with 16 corners and is at the heart of Malaysian capital taking in several landmarks including the world-famous Petronas Towers. Here's the vital operational info you need to plan a trip to Kuala Lumpur.
Kuala Lumpur International Airport   
IATA: KUL
ICAO: WMKK
Latitude/Longitude: 024436 N / 1014153E
Elevation / Reference temperature: [WGS84] 21.15M (70 feet) / 32° C
Magnetic Variation: 06 min 00 sec West
Fuel Types: Jet A1, AVGAS
Time zone: UTC +8 hours
Operational Information:
Overflight and landing permits are required for private and non-scheduled flights

Allow three working days for permit approval 

There are no parking restrictions at this airport
There is no significant NOTAM at this time
Immigration
Countries that require a visa to enter Malaysia:

Afghanistan (Visa and a Reference), Angola, Bangladesh, Bhutan, Burkina, Faso, Burundi, Cameroon, Central African Republic, China, Colombia, Comoros, Democratic Republic Congo, Republic of Congo, Cote D'Ivoire, Djibout, Equatorial Guinea, Eritrea, Ethiopia, Ghana, Guinea-Bissau, Hong Kong, India, Liberia, Mali, Myanmar, Mozambique, Nepal, Niger, Nigeria, Rwanda, Serbia, Montenegro, Pakistan, Taiwan, Sri Lanka, Western Sahara.
No visa is required for U.S. citizens visiting for social, business, or academic purposes
No visa is required for a stay of less than one month for nationals of all ASEAN countries (except for Myanmar)
A visa will be required for a stay exceeding one month, except for nationals of Brunei and Singapore
Nationals of countries other than those stated above (except for Israel) can enter without a visa for a visit not exceeding one month
For Israelis, visas are required and permission must be granted from Ministry of Home Affairs
For Syrian nationals and Montenegro nationals, visas are required without permission from the Ministry of Home Affairs
Customs
Import:
– 200 cigarettes or 225 grams of tobacco
– 1 liter of wine, spirits, or malt liquor
– 3 new items of clothing
– 1 pair of new shoes
– 1 unit of a portable electrical or battery-operated appliance for personal care
– All other goods including gifts up to a total value of max. MYR 400
Prohibited:
– Drug trafficking is a serious offence in Malaysia and the death penalty is given for such an offence.
Export:
– Reasonable quantities of tobacco and alcohol.
Baggage Clearance
Baggage is cleared at the final airport of destination
Currency
The local currency is Malaysian Ringgit-MYR
Airport Embarkation Tax
No airport Tax is levied on passengers at this airport
Transport
Kuala Lumpur International Airport is 45 km from the city center.
Kuala Lumpur is well supplied with public transport, including taxis and car rental.
There are two trains services connecting the airport and the city – the non-stop KLIA express and the KLIA transit
For a complete network chart of the trains, monorail and LRT information  http://www.myrapid.com.my/rail/routes, http://www.malaysiaexpat.com/resource…
Once in the city, the Hop On Hop Off Bus is an easy way to get around
 Accommodation
Shangri–La Hotel
Mandarin Oriental
The Royale Chulan
Sheraton Imperial
Traders Hotel