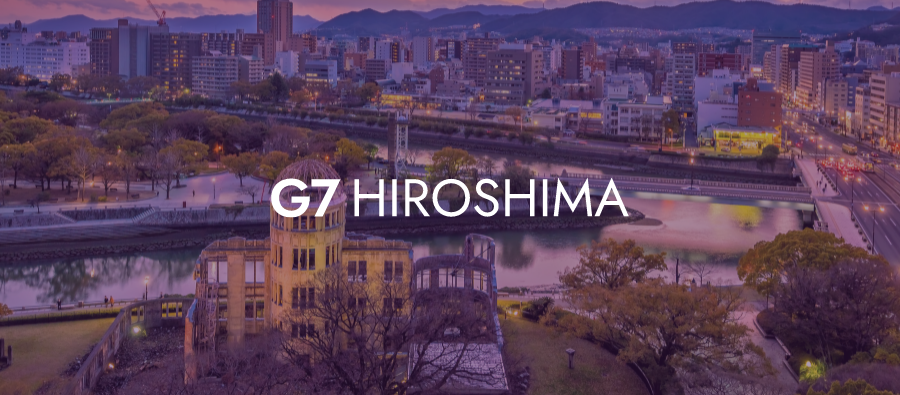 Blog
Flight Operations to G7 Hiroshima
Go back to main page
The G7 Summit will take place from May 19-21 in Hiroshima, Japan.  
Heads of State and their delegations from the seven G7 countries of Canada, France, Germany, Italy, Japan, the UK, and the US, will be jetting to the event.  
Due to the sheer volume of elements concerned in G7 operations, operators are advised to start planning their trips as soon as possible to ensure their preferred airport slots, parking, and accommodation options. 
The dedicated UAS G7 team of flight dispatchers, Ops experts, and VIP Supervisors on the ground, both airside and landside, are ready to support and oversee all aspects of planning and execution to ensure our clients' operations go seamlessly. 
Hiroshima Airport 
IATA CODE: HIJ

 

ICAO CODE: RJOA

 

Coordinates: 34.4399° N, 132.9191° E

 

Elevation: 1,086ft

 

Fuel available: Jet A-1 with Fuel truck only

 

Operating hours: 2230Z-1330Z

 
Operational information  
Special authorization is required 

Located in the city of Mihara, 50km east of Hiroshima 6 

For slots and overflight and landing permits, operators should contact their respective embassy to put in a request to Ministry of Foreign Affairs

 

Due to the limited availability of parking spots, overnight perking won't be allowed 

 

Parking will be possible at RJAA, RJBB, and RJGG

 

RJBB is the nearest airport for repositioning so demand may be high 

 

GSEs will be available to wide body such B777/B787 unless conflicted with other flights 

 
Visit the official airport website here. 
For support with your flight operations to G7 Hiroshima, contact UAS.