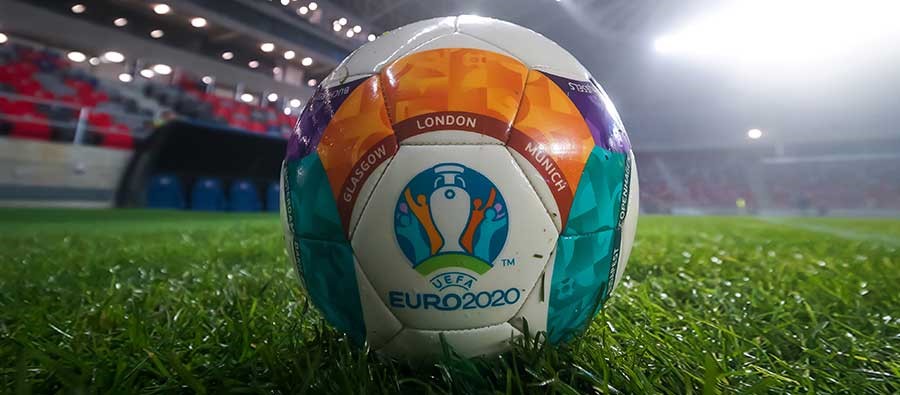 Blog
Get ready for Euro 2020 in London
Go back to main page
London's Wembley Stadium is set to host 8 matches in the delayed Euro 2020 tournament this June and July, including both semi-finals and the final.
The English Football Association has confirmed 25% capacity (22,500 spectators) for the qualifying rounds and is hoping to confirm 50% capacity (45,000 spectators) for the semi-finals and final.
England's Covid-19 restrictions are being relaxed in 2 stages, today and on June 21, which will make travel to and from numerous countries much easier and in good time for the tournament.
Regardless of the London airport that you fly to, there are strict administrative formalities that need to be observed to guarantee a smooth and speedy transit at the FBO – documents include Passenger Locator Forms, Gen Dec, Evidence of Covid Tests/Status, etc.
Added to this, there is an expectation that demand will be strong, with periods of intense activity.
Therefore, whichever FBO you choose, ensure your flights have the dedicated attention of a UAS VIP Supervisor to anticipate and address any issues before they become problematic and ensure a smooth and uneventful transit.
UAS VIP Supervisors:
Represent your interests on the ground
Monitor Covid pre-requisites
Supervise and coordinate regulatory formalities, FBO and ground handling services, and ground transportation providers
So, which are the best London airports for private aviation during the Euro 2020 tournament?
Northolt 
The airport closest to Wembley (7miles/11Kms) is Northolt (EGWU/NHT) now has extended operational hours (Monday-Friday 0800–2000).
For the Euro's, 2 Sunday dates have been agreed (June 13 and July 11) from 1200–1900.
The runway can accommodate long-range business jets and there is plenty of ramp space for aircraft parking.
Being an active RAF base, there is a strict security regime in place, which requires visitors and ground transport to be escorted by FBO staff between the airport gate and the FBO, but this is no great inconvenience if all necessary documentation has been completed in advance.
So, Northolt could be a great alternative to the usual airports in the London area.
London Luton
A well-established GA airport 30 miles/50kms from Wembley, mostly accessible via the M1 motorway.
It has the advantage of 24/7 operational hours, with quotas during some operational hours.
Aircraft parking can be challenging during high-demand periods, but the 2 FBO's provide excellent service and facilities.
The only security access issues are the barriers to the FBO's themselves, which are remotely operated by the FBO staff.
This is a very well-used airport for GA, therefore additional traffic during Euro 2020 will increase pressure on the facilities, and confirming arrangements as early as possible is highly recommended.
London Stansted
Another well-used GA airport with 24/7 operations, Stansted is only marginally further away from Wembley than Luton with good motorway and "A" road connections.
Stansted has 5 FBO's, all easily accessible on the Northside of the airport, well away from the commercial terminal, and with no security access issues.
There is plenty of aircraft parking space that represents excellent value amongst all of the London area airports.
Farnborough Airport
Purely for GA, Farnborough is renowned for providing excellent services and facilities to operators, passengers, and crew.
Access to the airport is tightly controlled at the security gate and the specific flight PPR number is required to gain access prior to the aircraft's arrival.
Farnborough has plenty of aircraft parking space and a generous passenger car park directly in front of the terminal.
At the wrong time of day, traffic on the motorways around Heathrow can be challenging, but there are alternates if required.
For support with your flights to London, or to find out more about UAS VIP Supervision, contact UAS