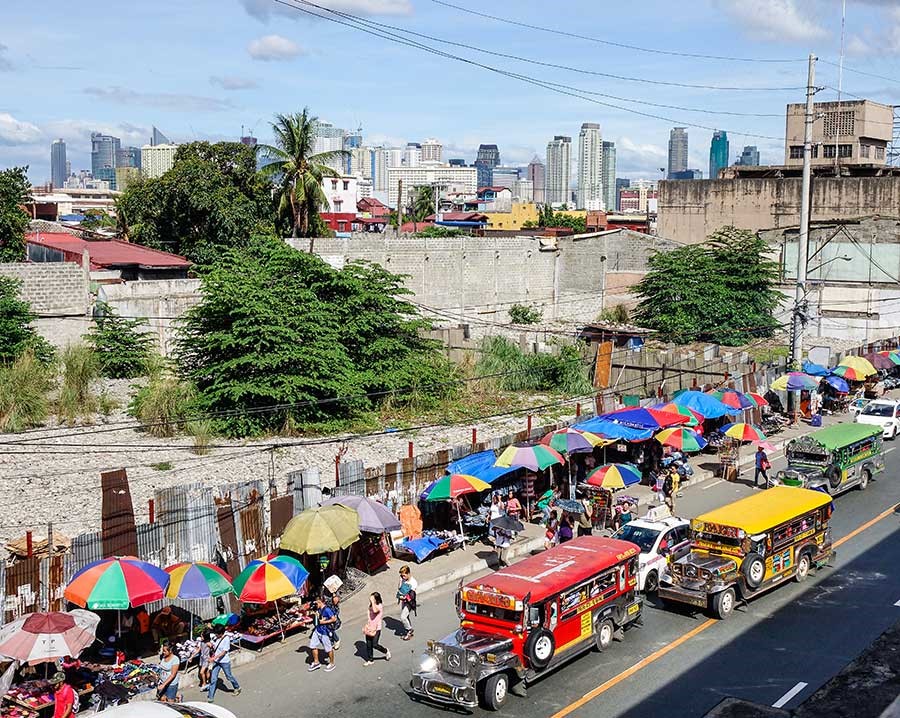 Blog
Flight Operations to Manila
Go back to main page
Flight Operations to Manila: A vital commercial hub and capital of the Philippines, Manila is a densely populated bayside city on the island of Luzon. Here's what operators need to know to organise a mission to Ninoy Aquino International Airport. 
Manila Ninoy Aquino International Airport
ICAO: RPLL
IATA: MNL
Coordinates: N14-30.6 / E121-00.8
Variation: 02W
Elevation: 75 ft./ 23m
Timezone: GMT +8 hours
Operational Information
Opening hours are 24hour 'restricted' – UAS Ops can advise on this
Overflight and landing permits are required
Slots are required
Parking is subject to availability
Immigration
Full details of immigration regulations are available here
Transport
The airport is served with a number of buses and many routes including Downtown Manila, Nichols-Vito Cruz-EDSA-Tramo, Baclaran-MIA, and Domestic Airport-Baclaran-South Pier.
The airport is also served by the Light Rail Transit System (LRT) that takes you into Downtown Manila.
Taxis are widely available. Coupon Taxis (white with blue squares) charge specific amounts according to your destination, whereas and Yellow Taxis are normal metered taxis.
Accommodation 
Manila Marriott
Remington Hotel
Heritage Hotel
Manila Diamond
Holiday Inn Makati
Hyatt City of Dreams
Note: While these hotels are all between a 5 and a 15-minute drive from the airport, in extreme traffic conditions that can be common in Manila, the journey can take much longer.
For more information on Manila Ninoy Aquino International Airport click here 
For support with your Flight Operations to Manila, contact UAS