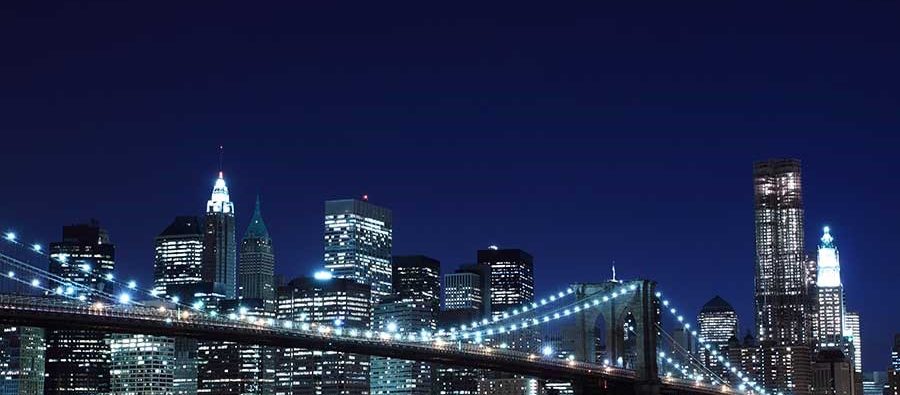 Blog
Flight Operations to Teterboro Airport
Go back to main page
Flight Operations to Teterboro Airport: The 72nd UN General Assembly will convene at UN Headquarters on Tuesday, 12 September.  Here's what you need to know to plan a successful mission to Teterboro. 
Teterboro Airport, New Jersey
IATA Code: TEB

ICAO Code: KTEB

Latitude/ Longitude: N 40° 51.0′ W 74° 03.6′
Magnetic Variation: 5°W
Elevation: 8ft
Fuel: 100LL, Jet A
Time Zone Info: GMT-5:00 DST
Operational Information 
There are no special restrictions on parking
If there is traffic congestion, the FAA will issue slot traffic management protocol
Alternative routes will also be issued by the FAA
Immigration
A passport required and all visitors must hold return/onward tickets
A visa is required
All visitors are required to hold proof of sufficient funds to cover their stay
All visitors must produce any documents required for their next destination
Non-U.S. citizens who wish to enter the United States must obtain a U.S. visa to be inserted into their passport before they enter the country.
There are certain travelers who may travel without a visa through the Visa Waiver Program (VWP). The VWP enables citizens of designated countries to travel to the U.S. for stays of up to 90 days without arranging a visa before their trip.
Citizens of the following countries may travel to the U.S. under the VWP:
Andorra, Australia, Austria, Belgium, Brunei, Chile, Czech Republic, Denmark, Estonia, Finland, France, Germany, Greece, Hungary, Iceland, Ireland, Italy, Japan, Republic of Korea, Latvia, Liechtenstein, Lithuania, Luxembourg, Malta, Monaco, New Zealand, Norway, Portugal, San Marino, Singapore, Slovakia, Slovenia, Spain, Sweden, Switzerland, Taiwan, The United Kingdom*, The Netherlands.
*This applies to British citizens only with the unrestricted right of permanent domicile in England, Scotland, Wales, Northern Ireland, the Channel Islands and the Isle of Man.
All citizens of VWP countries planning to travel to the U.S. for 90 days or under must receive authorization through the Electronic System for Travel Authorization, ESTA, before boarding a U.S.-bound flight. ESTA is an automated system that assists in determining an individual's eligibility to travel to the U.S.
Crew Visas
The same regulations apply for crew as regular passengers.
Crewmember (D) visas are nonimmigrant visas for persons working on aircraft and intending to depart the U.S. again within 29 days.
Visa regulations for Airline Crews:
A D visa is valid for entry of aircrew arriving in the USA on a flight operated by their own company
Such crew must be listed as "crew" on the arrival manifesto
If aircrew arrive on a flight of another carrier for the purpose of boarding a flight as a member of crew, they must have a valid C-1 visa
A Form I-95 must be filled out on arrival
Customs
Import 
Special duty preferences exist for articles from certain developing countries. Information regarding the countries and the eligible articles can be obtained directly from the U.S. International Trade Commission, 701 E Street N.W., Washington, D. C. 20436 or from the nearest overseas U.S. Consulate.
US Customs arrangement, E-APIS filing under the Private Flights bullets in the US section?  I don't want to give the impression that these are not required for Private Flights
For further information regarding the exact allowance for your country of origin, please contact:
• U.S. Department of Agriculture, Animal and Plant Health Inspection Service (APHIS), National Center for Import and Export, 4700 River Road, Unit 39; Riverdale, MD 20737.
• The U.S. Bureau of Sports, Fisheries, and Wildlife, Washington, D.C. 20240, or at a U.S. Embassy or Consulate overseas.
• Quarantines; U.S. Department of Agriculture (see address quoted above) or at a U.S. embassy or consulate.
Prohibited 
Narcotics, meat products, plants, seeds, vegetables, fruits, soil, dairy products, live insects, snails and other pests.
Also, fish (unless it has been certified disease-free), items from Iran, leather souvenirs from Haiti, and Cuban cigars.
Export
Free export exists for an unlimited quantity of tobacco and alcohol.
The crew is allowed to import:
• One open liter of alcohol
• 300 cigarettes or 50 cigars or 2 kilograms of smoking tobacco
• Merchandise not exceeding USD $200 in value
• A special crew line is available
Note: making false statements to U.S. Customs Officers is punishable by law.
Baggage Clearance
All baggage, regardless of next destination, is cleared at the first point of entry in the USA, this also applies to the baggage of passengers making an international transfer. There is a special crew line available.
Airport Embarkation Tax
No airport tax is levied on passengers upon embarkation at the airport.
If you need assistance with Flight Operations to Teterboro Airport, contact hou@uas.aero