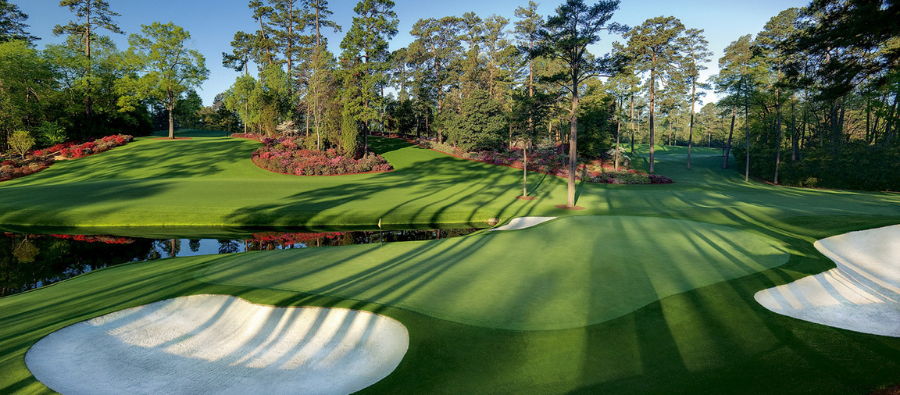 Blog
Flight Operations to the 2022 Masters at Augusta
Go back to main page
The 2022 Masters Golf Tournament gets underway at Augusta National from April 7-10.
In the run-up to the event, NBAA Air Traffic Services anticipates a significant increase in air traffic operations in and out of the four airports in the Augusta area that are commonly used during the week of Masters.
Augusta Regional Airport at Bush Field
Aiken Municipal (IATA: AIK, ICAO: KAIK)
Daniel Field (IATA: DNL, ICAO: KDNL)
Thomson-McDuffie County Airport (IATA: HQU, ICAO: KHQU)
The FAA has issued special air traffic procedures for the four main airfields in the Augusta area ahead of and during the Masters. Check them out on the NBAA website.
The closest airport is Augusta Regional Airport at Bush Field.
Augusta Regional Airport
ICAO/IATA: KAGS/AGS
Longest Runway: 8001 FT (2439 m)
Instrument Approaches: ILS
Runway weight-bearing capacity: PCN 90 /R/B/W/T
Operational information 
Aircraft parking reservations are required so reserve in advance
We recommend operators fuel on arrival or the day before departure
Order outbound catering in advance
Landing and ramp fees are based on aircraft maximum landing weights
There is a daily ramp fee charged per aircraft arrival
Additional support staff, fuel trucks, and equipment will be ready to handle the influx of aircraft
Runway 8/26 will be closed to support aircraft parking with an auxiliary facility operational to support this area
Augusta Regional Airport is located approximately 13 miles (20-25 minutes) from Augusta National
For more information about the Masters, visit the official website here.
For support with your flight operations to Augusta, contact UAS Americas