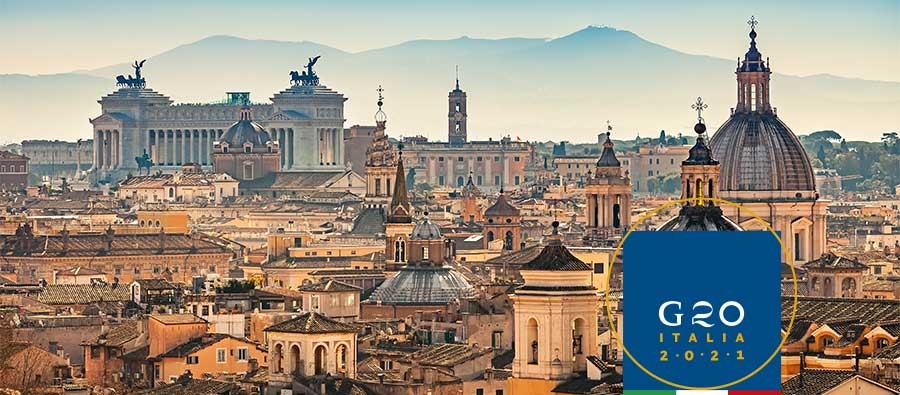 Blog
Flight Ops to G20 Summit Rome  
Go back to main page
The upcoming 2021 G20 Rome summit gets underway in Italy's capital from October 30–31.
The G20 members comprise the world's largest economies: Argentina, Australia, Brazil, Canada, China, France, Germany, India, Indonesia, Italy, Japan, Republic of Korea, Mexico, Russia, Saudi Arabia, South Africa, Turkey, the United Kingdom, the United States, and the European Union.
Rome's Fiumicino, Ciampino, and Pratica di Mare airports will accommodate official state and business jet flights, with Naples also being made available for G20 traffic.
Due to the sheer volume of elements concerned in G20 operations, operators are advised to start planning their trips as soon as possible to ensure their preferred airport slots, parking, and accommodation options.
The dedicated UAS G20 team of flight dispatchers, Ops experts, and VIP Supervisors on the ground in Rome, both airside and landside, are ready to support and oversee all aspects of planning and execution to ensure our clients' operations go seamlessly.
In our next G20 blog, we'll have some advice on the airport, ground transport, and accommodation options available.
For support with your mission to G20 Rome, contact UAS.