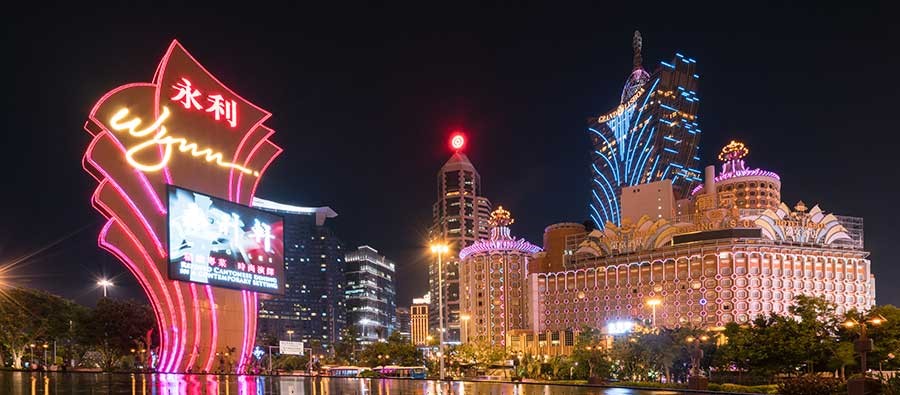 Go back to main page
Flying to Macau: Macau SAR has announced that it is raising its COVID-19 alert level and the government has introduced new preventive measures. The Macau Business Aviation Center (MBAC) is monitoring the COVID-19 situation closely and taking precautionary measures to guard against the spread of the virus. Here are the measures operators need to be aware of.
Macau International Airport (VMMC/MFM)
Arriving flights
All people entering Macau from Hong Kong will be required to have a negative reslt from the nucleic acid test (NAT) from Hong Kong in the past 24 hours. Those who do not carry this cartificate will be refused entry.
Operators are responsible for ensuring their passengers have this certificate.
Arriving visitors who have visited Hong Kong 14 days prior to entry must undergo 14 days of medical observation at a location designated by health authorities.
All visitors who have been to Nantang Town, Lufeng in Guangdong or Urumqi within 14 days of entry are required to undergo 14 days of medical observation at designated locations as required by the health authorities.
Violators may be subject to mandatory isolation measures, in addition to the possibility of being prosecuted for criminal liability under the law.
Prohibited entry 
All foreign visitors and the residents of Mainland China, Hong Kong and Taiwan who have been to other countries in the past 14 days are not allowed to enter Macau.
All foreign nationals and non-resident workers, as well as residents of Mainland China/Hong Kong Special Administrative Region/the region of Taiwan who have visited a foreign country within the past 14 days, have been prohibited from entering.
Visitors who have been to Hong Kong or Taiwan will undergo medical observation in accordance with requirements of the health authority for 14 days.
All transfer and transit services from Macau International Airport are suspended.
Operator guidelines
Operators are advised to adopt the following measures for passenger flights departing from areas with high incidences of COVID-19.
Before check-in:
Airlines should notify prospective passengers in advance of the immigration measures and restrictions currently in place in Macao
All passengers seeking to travel to Macao should be reminded they're required to take a nucleic acid test in advance and they must test negative in order to be allowed boarding
For check-in:
Airlines should verify that every passenger fulfils the conditions of entry formulated in response to the epidemic
Passengers are required to present a negative COVID-19 nucleic acid test result issued in the past seven days and will be subject to temperature checks
Only passengers present their negative test result will be allowed to depart
Individuals displaying symptoms of fever or those with a positive test result will not be allowed to board
Departing flights 
All outbound passengers will need to present a negative Covid-19 nucleic acid test (NAT) result before leaving Macau.
To be considered valid, the test result must have been issued in the previous seven-day period and be included in the certified Macau Health Code.
For support with your flight operations to Macau, contact UAS