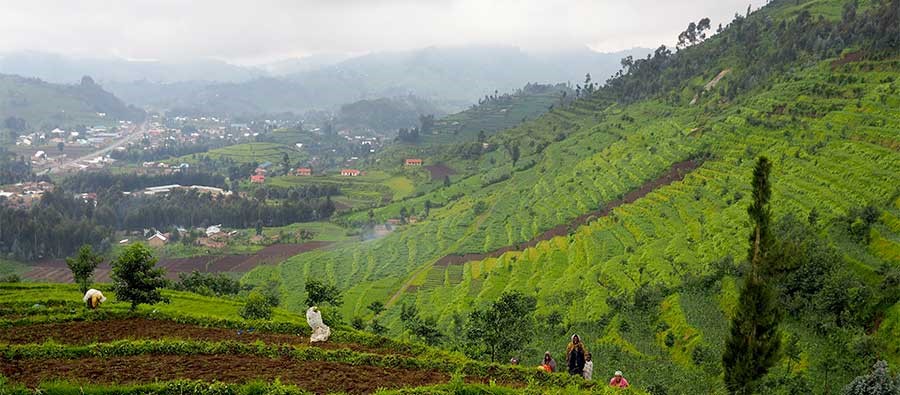 Go back to main page
Flying to Rwanda: Here are the latest regulations by the Rwandan Government to contain the spread of COVID-19 in effect since August 1 when the country resumed commercial flight operations. Kigali International Airport (HRYR) is open to GA, aircraft in states of emergency, cargo operations, technical landings, humanitarian flights, medevacs, repatriations flights, charter or priviate flights for tourists.
Health screening
All travelers arriving in Rwanda must be tested negative for COVID-19 within 72 hours of departure (meaning that you get tested and get results no more than 3 days before your first flight), complete the passenger locator form, and upload the COVID-19 test certificate.
To see the passenger locator form, click here.
All travelers arriving in Rwanda will be screened on entry and be given a second test to confirm the negative results of the test done before their flight.
All travelers must stay 24 hours in a designated transit hotel while waiting for their results.
Special rates are available at the local designated hotels for the visitor's waiting period. Should a guest wish to remain in the hotel after receiving negative test results, they are welcome to extend their stay at the applicable rates.
Designated hotels
 Kigali Marriot Hotel
Radisson Blu Hotel
Kigali Serena Hotel
Hotel Des Milles Collines
Grand Legacy Hotel
Lemigo Hotel
Gorillas Golf Hotel
Park Inn by Radisson
Ubumwe Grande Hotel
Karisimbi Hotel
Hotel Villa Portofino
Dove Hotel
The Nest Kigali
Quet Haven Hotel
Great Season Hotel
The Mirror Hotel
Greenwich Hotel
 Emergency contacts
Toll-free number: 114
The medical team available at airport 24/7: (+250) 781415724
Email: covid@rbc.gov.rw
For support with your flight operations to Rwanda, contact UAS