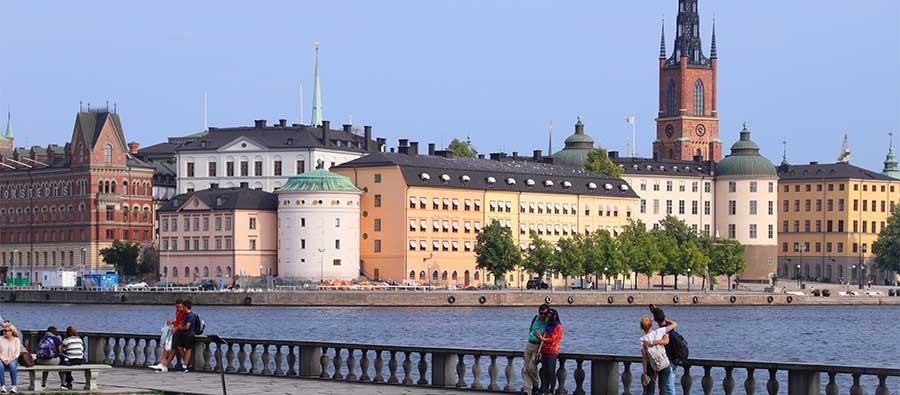 Go back to main page
The Swedish border is now fully open for all Schengen flights with no quarantine, health documentation, or PCR test results required.
There are also no restrictions for fuel stops or crew changes.
Entering Sweden 
All Schengen citizens and residents may enter Sweden without restrictions and no health documents, PCR tests, or quarantine periods are required.
There are no restrictions for Swedish nationals or residents, but they must show their passport or residency card.
Non-EU citizens and residents can enter in many cases using family ties status such as husband or wife, child or relative, etc.
Exemptions include:
Healthcare professionals, health research and elderly care professionals
Frontier workers
Transport personnel engaged in the haulage of goods and other transport staff to the extent necessary
Military personnel and humanitarian workers
Passengers in transit
Passengers traveling for imperative family reasons
Commercial flights
Passengers may arrive via business jet and transfer to commercial aircraft without restrictions
Passengers may also arrive on commercial and transfer to business jets without restrictions
Crew 
There are no restrictions for crew – no tests or documents are needed
Crew ID is required
Crew can also swap and arrive and depart on commercial flights
Departures
There are currently no restrictions on departing Stockholm Arlanda Airport (ESSA) for either passengers or crew.
Tech stops
There are no restrictions on passengers or crew during a fuel stop and no tests, PCR, or documents are needed
Crew members may also swap over and enter the border
Passengers are not allowed to exit the aircraft
For support with your flight operations to Sweden, contact UAS