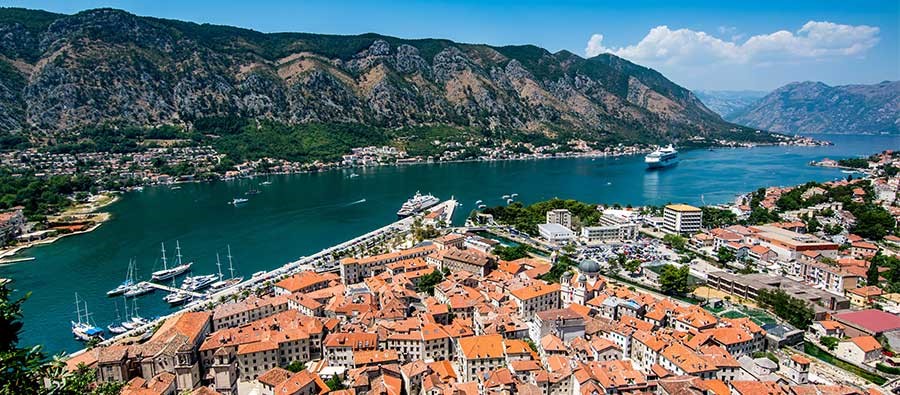 Blog
Flying to the Balkans
Go back to main page
Flying to the Balkans: Some countries are beginning to loosen their flight and travel restrictions as COVID-19 numbers stabilize. Here are the current restrictions for the Balkan states of Montenegro, Serbia, Croatia, Slovenia, Macedonia, Bosnia and Hercegovina, Albania, and Kosovo.
Montenegro
General aviation flights with a maximum of 10 passengers are allowed
Flights must be announced 24 hours before arrival
Masks must be worn by both crew and passengers throughout the flight and inside the airport
The crew must stay on board the aircraft during turnaround and if necessary, the crew can disembark but must remain on the parking position
Passengers and crew must hold negative PCR test on SARS-COV-2 not more than 48 hours old
On arrival, passengers will be issued a certificate stating they will regularly self-monitor for symptoms of COVID-19 and if so they are obliged to report to a local epidemiologist immediately
Serbia
Open for all commercial flights and no COVID-19 test necessary.
Croatia
The following passengers are allowed to enter:
Croatian nationals and their family members
Nationals of Austria, Czechia, Estonia, Germany, Hungary, Latvia, Lithuania, Poland, Slovakia and Slovenia
Passengers with a long-term resident permit (temporary or permanent) issued by Croatia
Nationals of the EU, Schengen Member States and the Schengen Associated States or passengers from the UK and their family members returning home, or if traveling to Croatia for the business reasons (this requires an invitation letter for a business meeting from a company), and tourism (with the confirmation of accommodation booking)
Long-term residents or a long-term visa issued by the EU, Schengen Member States and the Schengen Associated States or the United Kingdom
Healthcare professionals and persons requiring urgent medical treatment.
Cross-border workers
Diplomats, police officers, Civil Defence services, international organizations staff and International military personnel
Passengers traveling for urgent personal reasons
Passports and national ID cards issued to nationals of Croatia which have expired on 11 March 2020 or later, are considered valid.
Travelers arriving from hard-hit areas ( Italy, Iran, China) face a mandatory 14 day government quarantine at their own expense.
There will also be health monitoring for passengers from several countries affected by the virus and they will be expected to self-isolate for 14 days.
Slovenia
All  international flights should be performed through LJLJ, LJMB or LJPZ.
Citizens or persons with permanent residence are not subject to quarantine.
All passengers from the EU and Schengen states will not be not subject to quarantine under the following circumstances:
The state from which they come is on the list of states with a bilateral agreement or EU level agreement
The arriving person was not outside EU or Schengen area for more than 14 days
If a person, noncitizen or nonresident of Slovenia, is COVID-19 positive or has symptoms he/she will not be allowed to enter the country.
If it is decided that the person will not be able to leave the country due to restrictions in other countries, he/she is denied entry.
14 days of quarantine is obligatory for all passengers arriving from non-EU or Schengen countries with the following exceptions:
Passengers involved in transport of goods from/to non-EU or Schengen countries
Persons with a special permit to travel or who have been granted other exemptions
Macedonia
All borders crossings in North Macedonia are closed for foreign nationals.
All passengers, crew, and operating personnel arriving must fill in the Public Health Passenger Locator Form. These will be collected by the crew members and submitted to the ground handling agent on arrival.
The following flights are exempt from this:
State and military flights
Humanitarian flights
Medical flights
Cargo flight
Ferry positioning non-commercial flights
Flights with prior notice to airport operator
Bosnia and Hercegovina
Borders are closed for all passengers at international airports LQSA, LQMO, LQBK, and LQTZ.
All flights are prohibited with the following exemptions:
Cargo flights
Humanitarian flights
Medical flights
State flights
Tech stops without disembarkations
Positioning for BH registered aircraft
Emergencies
Special purpose flights
Albania
LATI airport is closed to all international flights with exemptions for emergency, cargo, technical, repatriation, UN flights, humanitarian flights and medevacs.
Kosovo
BKPR airport and handling has reduced capacity.
It continues to provide services but requires 24 hours notice for commerical flights and 12 hours for military flights.
Operators should announce medevacs as soon as possible.
The airport is operating 24/7 but the preferred hours for departing are 0800utc-1400utc.
While the Information is considered to be true and correct at the date of publication, changes in circumstances after the time of publication may impact on the accuracy of the Information. The Information may change without notice and UAS is not in any way liable for the accuracy of any information printed and stored or in any way interpreted and used by a user.
For support with your flight operations to the Balkans, contact UAS