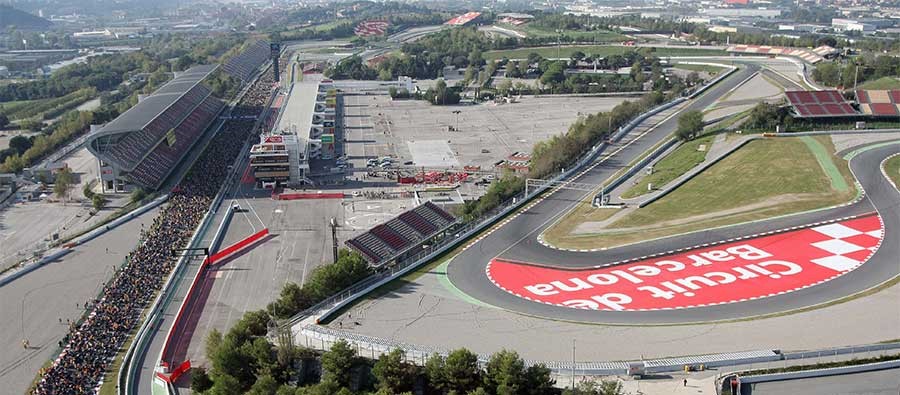 Blog
Flying to the Spanish Grand Prix – Barcelona
Go back to main page
The 2021 Spanish Grand Prix gets underway at the Circuit de Barcelona-Catalunya on Sunday, May 9. Here's what operators need to know about airport options, immigration, and health screening before flying into Barcelona for the F1.
Immigration 
Passengers will be refused entry with the following exemptions:
Residents of the EU, Schengen associated States, Andorra, Monaco, the Vatican, or San Marino who are traveling to that country
Recipients of Australia, New Zealand, Rwanda, Singapore, South Korea, Thailand, China, Hong Kong, and Macao
Holders of a long-stay visa issued by a Member State or Schengen associated State in travel to that country
Health professionals, including health researchers, and elderly care professionals going to or returning from work
Persons legally resident in the territory of Gibraltar
Diplomatic, consular, international organization, military, civil protection, and humanitarian personnel
Students studying in the EU or Schengen Associated States who have a permit or visa and health insurance provided that they are going to the country of study and that they enter during the academic year or within the previous 15 days
Highly qualified workers whose work is necessary and cannot be postponed or carried out at a distance, including participants in high-level sports events
Persons traveling for imperative family reasons, duly accredited
Persons who provide documentary evidence of force majeure or necessity, or whose entry is permitted for humanitarian reasons
Note: Any traveler from the above categories that does not meet the health control requirements for COVID-19 laid down by the Spanish Government will be refused entry on public health grounds. Click here for more information.
Health screening
Every visitor to Spain must carry negative COVID PCR/TMA/ARN test results with a maximum of 72 hours validity
Visitors with other test results or the above results older than 72 hours, will have to take a new test at the airport of arrival
Please check the latest official bulletin for more details and all the countries of origin from which a PCR test will be required.
The test result must include the passenger's name, passport or ID card number, the date of the test, and identification and information regarding the organization that undertook the test, and the technique used
Children 6 years old and under are exempt
All visitors must also complete an electronic public health form before their arrival in Spain. Click here to start the process or use the free SPAIN TRAVEL HEALTH-SpTH app available for android and IOS
Once the form is complete, each visitor will obtain a QR code which must be presented upon arrival
Airport options
Josep Tarradellas Barcelona–El Prat Airport
ICAO/IATA: LEBL/ BCN
Customs: Yes
Fuel available: Avgas and Jet A1
Slots are required
This airport is 12 km southwest of Barcelona city center
Girona–Costa Brava Airport
ICAO/IATA: LEGE / GRO
Customs: Yes
Fuel available: Avgas and Jet A1
PPR is required
For support with your flight operations to Barcelona, contact UAS