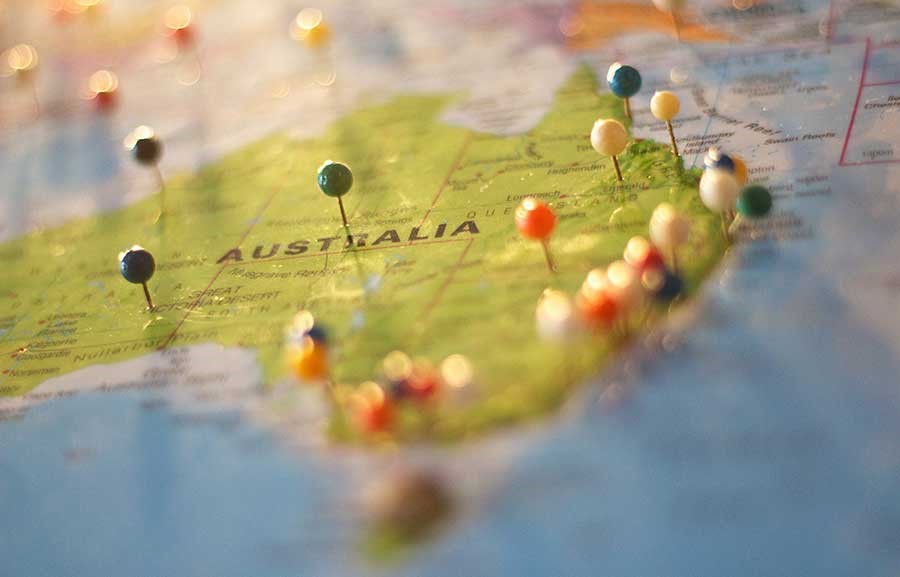 Blog
Planning Operations to Australia
Go back to main page
Planning Operations to Australia: Do you know how best to plan operations to Australia?
Are you aware how the airports differ when it comes to clearances and curfews?
The majority of business aircraft flights to Australia are for business rather than tourism purposes. In general, this type of aircraft traffic heading down under is steady throughout the year and is predicted to grow substantially into the future. Naturally, there are many considerations to should keep in mind when planning operations, depending on your type of flight and destination. The top Australian destinations for business aircraft are Sydney (YSSY), Melbourne (YMML), Brisbane (YBBN), Cairns (YBCS), and Perth (YPPH). Business travel and tourism attractions for Australia include events such as the annual Australian Open tennis tournament and Formula One Grand Prix auto races; there is also annual horse racing in Melbourne and the world-famous Great Barrier Reef area. Another popular natural wonder that draws a lot of international visitors attention is Ayers Rock, a large sandstone rock formation 208 miles from Alice Springs (YBAS).
Sydney
Sydney (YSSY) requires airport slots operating curfews, with Maximum Takeoff Weight (MTOW) limitations in place for this location for the night curfews
Between 11pm and 6am local time, incoming flights are limited to an MTOW of 74,957 lbs. (34,000 kg) at the last point of departure
Aircraft is not be permitted to depart YSSY during the curfew if the aircraft weighs more than 74,957 lbs. (34,000 kg)
Customs, Immigration, and Quarantine (CIQ) for YSSY normally take place within the main terminal, but this can be cleared within the Fixed-Base Operator (FBO) with prior arrangement. Approval for FBO CIQ clearance depends entirely on the discretion of Customs and immigration authorities. It is advisable to check with us (UAS International Trip Support) to arrange this in advance. We can also arrange smooth handling.
Melbourne
There are two airports in Melbourne; Melbourne International (YMML) is the primary international airport for Melbourne, but this location has more operational delay potential than Melbourne Essendon (YMEN).
YMEN is often the primary choice for domestic travel within Australia. While YMEN has FBO facilities available, YMML does not
At YMEN, CIQ clearance for international flights can be arranged. But this also depends on the discretion of Custom and Immigration
Please note: the runway length at YMEN is 6,302 feet, whereas it is 11,998 feet at YMML
Business aircraft parking is usually less expensive at YMEN, but there's a 99,208-lb. (45,000-kg) MTOW limitation for operations to this airfield. Please be reminded that YMEN has an operating curfew in place between 11pm and 6am local time and no exceptions for any operations.
While infrastructure is in place to handle all types of general aviation aircraft, it's important to keep in mind that Melbourne International Airport enforces a 99,208-lb. (45,000-kg) MTOW limitation for all aircraft.
Brisbane
Brisbane (YBBN) also requires airport slots for all arrivals and departures. Operational delays are experienced from time to time. Business aircraft parking could be an issue because the ramp area at YBBN is limited. Although the second runway is under construction, completion of this is still a few years off.
Cairns
Cairns (YBCS) also experiences delays from time to time. Aircraft parking at Cairns is very similar to that at Brisbane (YBBN). For this reason, we strongly advise that you confirm parking availability well in advance. UAS can arrange this on your behalf. At times, aircraft will be parked at a remote area, and travel to and from the CIQ clearance area can be some distance. Our team is able to arrange for local, in airport transportation.
Perth
Perth (YPPH) CIQ for night clearance may not be possible. Airport slots are needed for all operations as well. Please note that CIQ clearance during evenings may or may not be possible to arrange. It's important to have confirmed all CIQ clearance arrangements for YPPH in advance. If you are unable to confirm CIQ services for your planned schedule for arrival, consider changing your schedule or arriving and departing the country via another airport where CIQ is available.
Full aircraft support services are available for operations. Credit for all services and airport charges can be set up at all airport locations with prior arrangement through UAS.
Finally, it is imperative that you work on your trip planning process as soon as your schedule is known and confirmed. Remember, CIQ procedures and considerations differ from airport to airport. Airport slots, parking availability, and MTOW limitations are all factors to consider. UAS International Trip Support can assist your trip planning and arrangements in advance.
Please free feel to contact us 24/7/365 – hkg@uas.aero