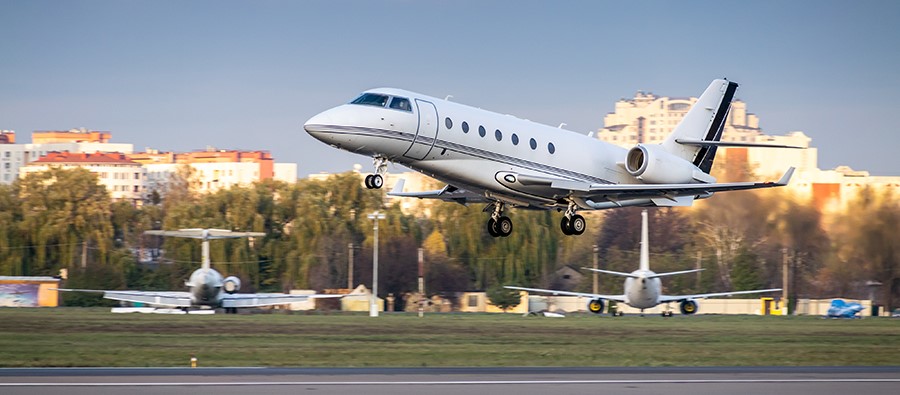 Blog
Green Shoots in Europe's BizAv Market
Go back to main page
Green Shoots in Europe's BizAv Market: It's now over three months since COVID-19 halted global aviation activity. However, we can be optimistic about European recovery this year, looking at the latest figures from WINGX.
In its latest Global Market Tracker report, the data analysis group stated that at the beginning of May, global business traffic was down by 58% compared to the same time in 2019. However, this is relative, particularly when we note that 70% was the comparable percentage for April – arguably the industry's lowest point. Happily, the figures indicate recovery in all regions with each month showing signs of slow but steady recovery for the European market. WINGX goes on to indicate that Q3 will bring interregional recovery and in Q4 we'll begin to see more intercontinental traffic returning to our skies.
This is all positive and encouraging, and really shows how business aviation has demonstrated its resilience in challenging times. But some places are faring better than others as WINGX went on to point out. Currently, the most resilient global markets are Australia, Norway and Brazil, with flights down by roughly 30%, and Sweden, with flights down by less than 20%. On the other hand, the UK, Italy, and Spain have suffered declines of at least 75% in business operations. So, although Europe is showing green shoots and taking steps to begin moving again, recovery success is dispersed unevenly throughout the continent. Perhaps this is down to not only demand but also government decisions.
Initially, European countries had taken restriction decisions on a national level and though this is understandable, it has complicated matters and bewildered operators. Quarantine requirements are proving the ultimate death knell for a speedy recovery. That said, it's great to see that the EU is getting more of a handle on coordination measures to facilitate tracking and opening Schengen areas by the end of the month. Though the world economy is now poorer than it has been for decades and headed toward a deep depression, there will still be business opportunities, executives will still need to travel and will opt more for business jets and the connectivity and freedom chartering aircraft brings. Continued declines in normal business may be expected for the foreseeable, however, for the time being, it's encouraging to see measurable business aviation recovery in Europe.
For more Executive Insight, visit UAS Blog regularly