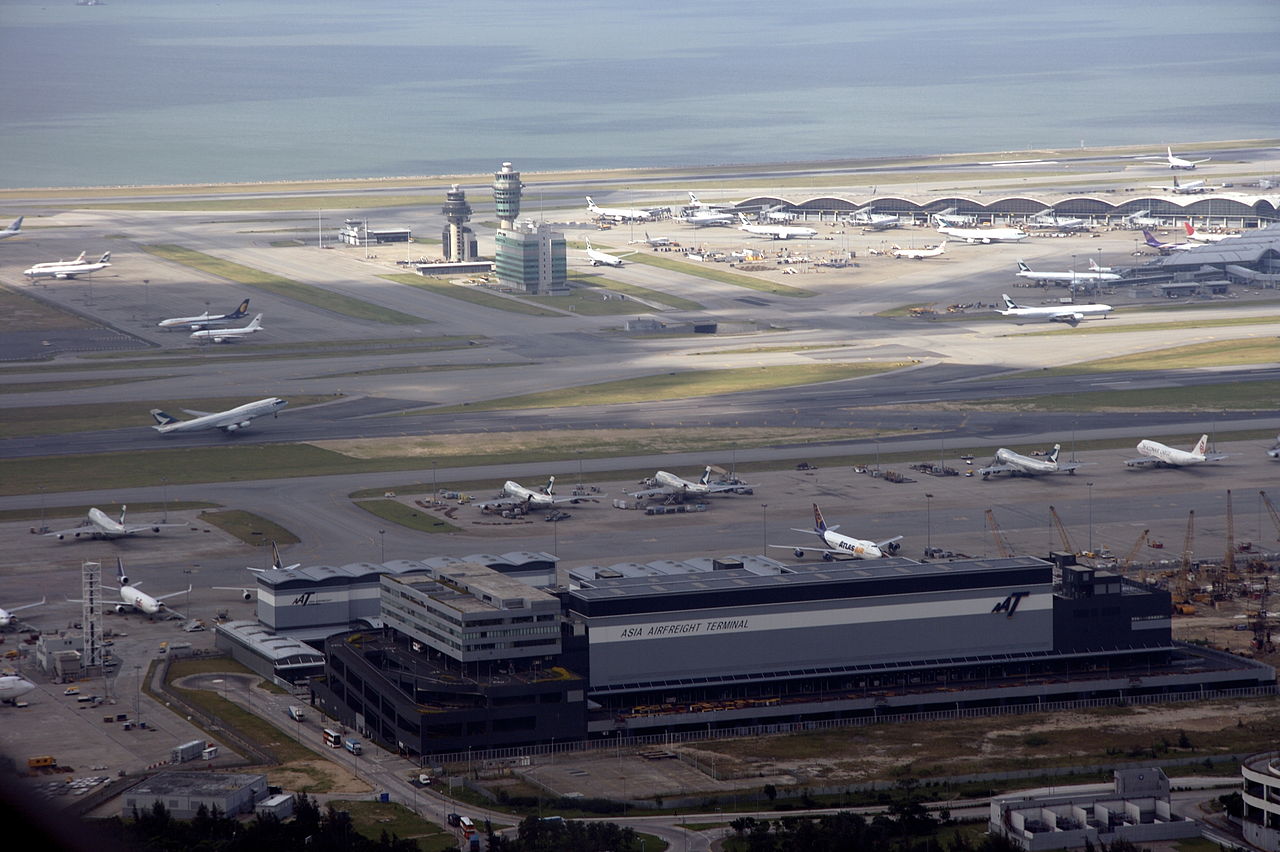 Blog
Ground Operation Challenges at Hong Kong
Go back to main page
Is Hong Kong in danger of becoming an example of how failure to invest in facilities for private jets inevitably hurts the economy? In its present form, Hong Kong International Airport is not fully set up to accommodate private jets. It is crowded, expensive and it's becoming increasingly difficult to maneuver a business aircraft in and out of the airport.  Since the end of 2014, there have been incidences of large numbers of private jets lined up wingtip to wingtip in the area allocated for parking. It's also not unusual to see some private jets parked at remote stands interspersed with commercial airliners. The Hong Kong-based aviation industry, including the principal tenant of Hong Kong International Airport, Cathay Pacific Airways, have been lobbying for a third runway, recognizing that the airport is reaching its limit.
The major issue right now for private jets is that frequently there are no parking spaces available. The current solution sees them drop their passengers off and then fly to another nearby destination to park and wait for their occupants to be ready to leave Hong Kong. They then fly back and pick up their passengers. Obviously, this creates additional cost in terms of landing fees, crew hours and puts extra cycles on the planes, meaning more maintenance costs. Of course, this activity also adds to runway congestion. We can foresee clients avoiding Hong Kong in their trips because they have trouble finding slots and parking space to fly into, or having to drop off and then relocate to another airport. It is best to plan ahead and apply for parking 30 days or even more in advance. Normally, less than six hours parking will be approved, but parking requested for over six hours is generally denied.
If Business Operators are unable to arrange overnight parking at Hong Kong (VHHH), there are some alternatives to consider:
Macau (VMMC) – helicopter (25 minutes travel time) and ferry transit services (1 hour travel time) to Hong Kong are available. However, it's vital to check that parking is available at VMMC in advance. Due to the situation at Hong Kong, VMMC parking can be impacted.
Clark (RPLC) and Subic Bay (RPLB) in the Philippines.
Taipei (RCTP) and Kaohsiung (RCKH) in Taiwan.
It can also be challenging finding parking in other areas of China.
Shenzhen (ZGSZ) – to plan this airport as a parking alternative, it's necessary to obtain a landing permit and appropriate visas for crew members. Operators will need to submit a letter from a locally-based sponsor in China and expect a to be charged a compensation fee for all non-mainland China-registered aircraft. This fee alone amounts to around HK$23,000 per entry.
The final option is to check for the availability for any hangar parking at HKBAC (FBO), this is because it's only applicable for maintenance purpose. The rate is around HK$2500 per every two-hour block, meaning additional fees for operators.
It is important to be aware that any parking request must be submitted to Hong Kong Airport Authority via the Business Aviation Parking System (BAPS). If an operator's parking time has been approved but they wish to extend parking, they should apply through with an extension application. If operators attempt to overstay at Hong Kong, a warning letter will be sent by Airport Authority to the entity that requested the Prior Permission Required (PPR). The letter will state that the Aeronautical Information Circular has been violated and will ask for an explanation from the operator. This could also incur penalties such as fines or banning of operations, and it will also mean that the operator concerned will receive lower priority for future parking requests.
If overnight parking is not available at VHHH, short-term parking (less than six hours) to drop off and pick up passengers is generally available at VHHH. The construction of an additional runway and taxi areas to offer more parking will alleviate the situation in future.
There are currently opportunities to expand parking for private jets by relocating government air ambulance and rescue helicopters -Government Flying Services (GFS) – which do not require runway access to land and takeoff. This would both help to solve the parking problem for private jets and lessen the runway congestion at the airport caused by Hong Kong's amazing growth. Although our AsBAA Hong Kong Committee has been lobbying the Hong Kong Airport Authority to implement this since 2010, it has yet to be approved by the HK Government and its authorities. Such a move would mean easier access for time-crunched global business leaders and investors who continue to ensure Hong Kong's leading place on the world map.