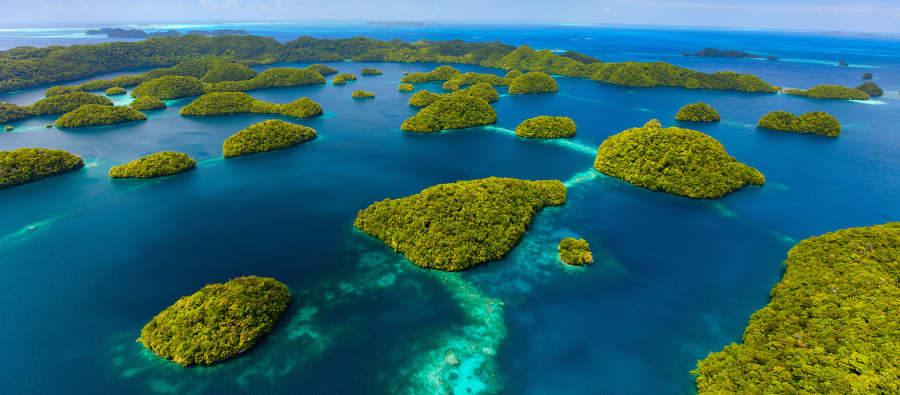 Go back to main page
With its idyllic tropical scenery, exquisitely clear waters, and world-famous natural wonders, Palau is high up on our Hidden Gems destination list.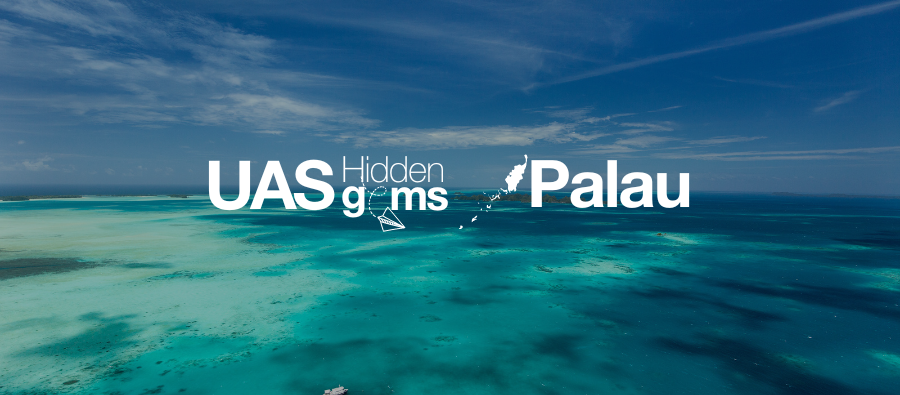 Palau is an archipelago in the Pacific Ocean consisting of more than 300 limestone and volcanic islands of pristine white sand and bright green jungle, surrounded by shimmering turquoise waters teaming with marine life. Perched on the Kyushu-Palau Ridge, a huge barrier reef system circles most of the archipelago. The country is home to many natural wonders such as the forest-tufted Rock Islands and surreal Jellyfish Lake, as well as monoliths and other relics; reminders of an ancient culture that once thrived on the islands.  
Palau has been dubbed 'the underwater Serengeti' due to the richness and diversity of its marine life.  
The Location 
Nestled in the western Pacific Ocean, the Palau Archipelago lies in the southwest corner of Micronesia, with Guam 830 miles (1,330 km) to the northeast, New Guinea 400 miles (650 km) to the south, and the Philippines 550 miles (890 km) to the west.  
The people 
Palauans number approximately 18,000 and are spread across 250 islands. The official languages of Palau are Palauan, Sonsorolese-Tobian, and English and the local religion is predominantly Christian. For more information on Palau culture, visit the United Nations website here. 
Tourism  
Palau is a world-famous diving destination and, in recent years, has become a leader in sustainable tourism. The Responsible Tourism Education Act was passed in 2018 to ensure compliance with environmental responsibility. This has seen local food sourcing initiatives showcase the islands' culinary heritage and create more opportunities of Palau fishers and farmers.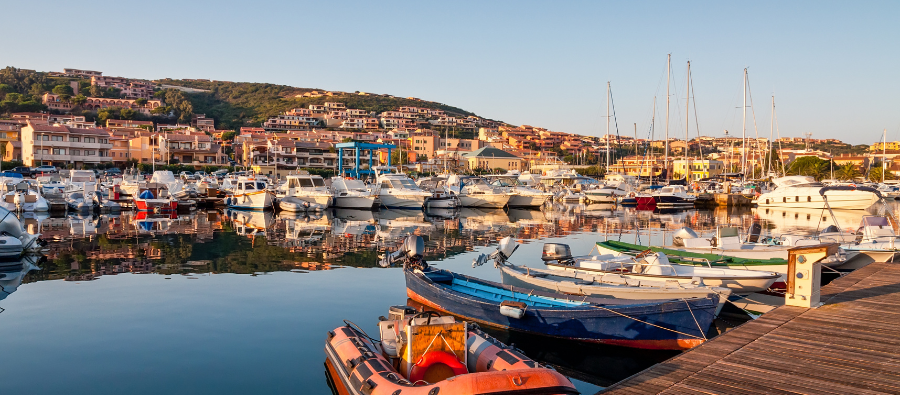 What makes Palau unique 
Its exceptional and world famous natural features and diving attractions distinguish Palau from just another tropical island paradise. There are 1,300 different species of fish and over 500 different varieties of coral in the waters around Palau. 
What to do 
Jellyfish Lake

 

Milky Way

 

Ngardmau Falls

 

Rock Islands

 

Long Beach

 

German Channel

 

Kayangel Island

 

Dolphin watching 

 
Palau is perfect for those who like active holidays and are looking for something a little different. Here you will find plenty of ancient culture, untouched nature, and pristine clear waters.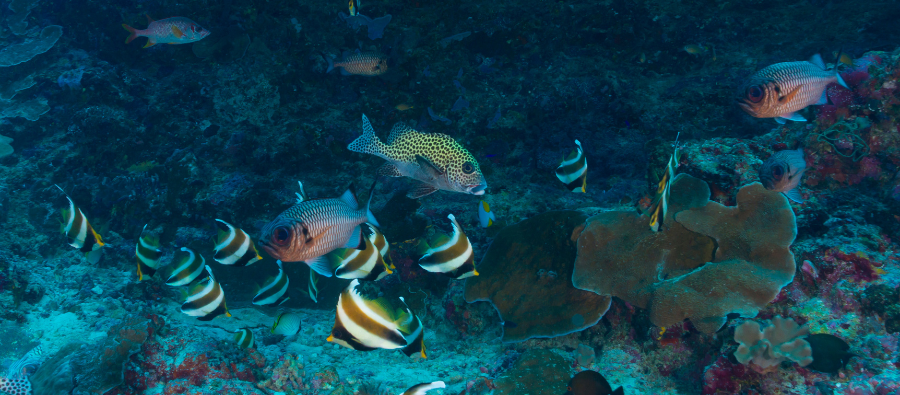 Best time to visit 
A tropical climate means Palau has an annual mean temperature of 83.0 °F (28.3 °C) and average humidity of 82%. Rainfall can occur throughout the year, but most frequently between July and October, making November through to June ideal times to visit.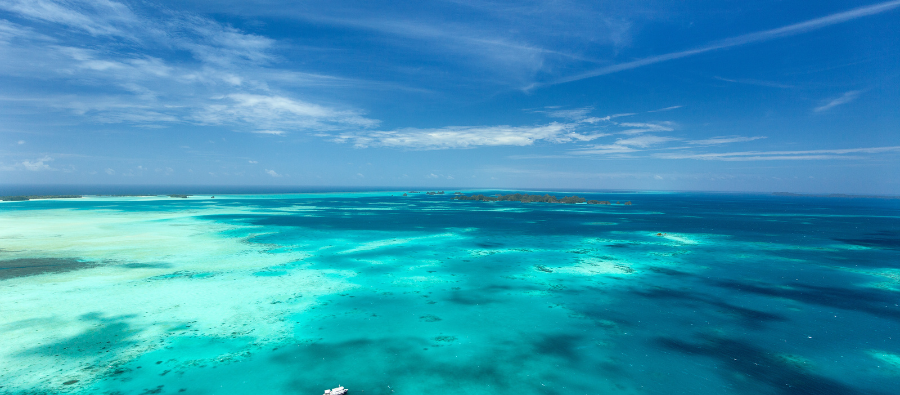 Entry airports 
The main airport is Palau International Airport (Roman Tmetuchl International Airport). It is located near the former capital Koror, just north of Ngetkib, Airai on Babeldaob island. The airport is 4 miles from Koror and 15 miles from Ngerulmud. 
IATA code: 

ROR 

 

ICAO code:  PTRO

  

 

Coordinates:

7.36731 and longitude 134.54425

 

 

Elevation: 

176.5 ft. / 53.8 m 

 

Fuel:  Jet A1
Operational information 
Slots are required. 72PPR Monday to Friday 8am to 5pm

 

Lead time for landing permits is 48 hours and they remain valid for scheduled timings only

 

Parking is available 

 
Commercial flights 
Only a handful of commercial airlines operate flights to Palau

 

Direct flights access Palau from Taipei, Seoul, Manilla, Yap, and Guam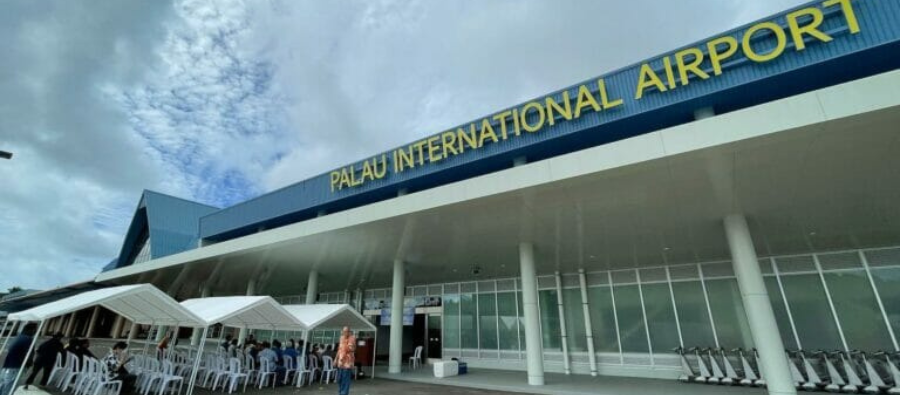 Immigration   
Crew can enter by General Declaration

 

All nationalities can enter Palau and obtain a visa on arrival except those from Myanmar

 
Health requirements   
No PCR is required to enter  

 

Vaccination status is not checked at entry points  

 
Cultural sensitivities  
Koror State enforces a curfew between 2:30am and 5:00am, Monday through Thursday, and between 4:00am and 6:00am Friday to Sunday and on national holidays 

 

 

The legal drinking age in Palau is 21 years and it is illegal to drink alcohol in public

It is illegal to disturb or take historical items (including from sunken vessels

 

Homosexuality is illegal 

 
Visitor tips  
The U.S. dollar is the official currency of Palau

 

Palau is vulnerable to natural disasters, such as

hurricanes

, cyclones, and floods so be sure to follow any official warnings in the event a disaster 

 

There is still some unexploded ordnance in Palau left over from World War II, particularly in Peleliu and Angaur so exercise caution, particularly when diving or exploring caves

 

The road network quickly deteriorates in wet weather so a 4×4 is required to travel across much of the country

 

There are saltwater crocodiles in parts of Palau so be sure to check with local authorities before considering water activities in mangrove areas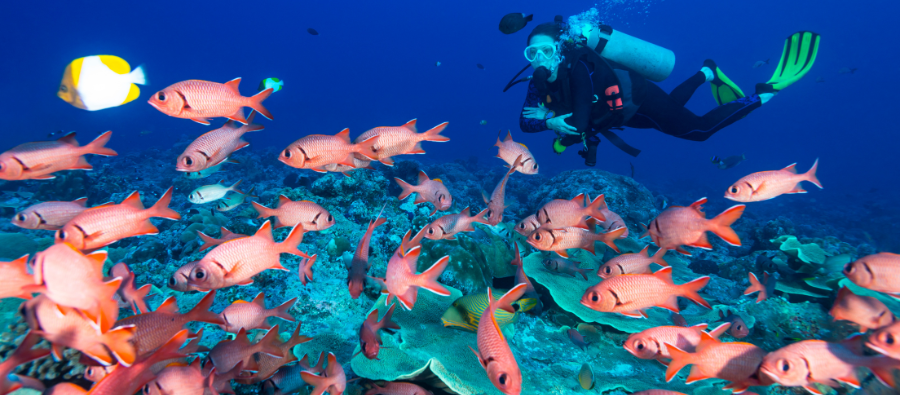 For more information, visit the Palau Visitors Authority website here.  
For support with your trip to Palau UAS