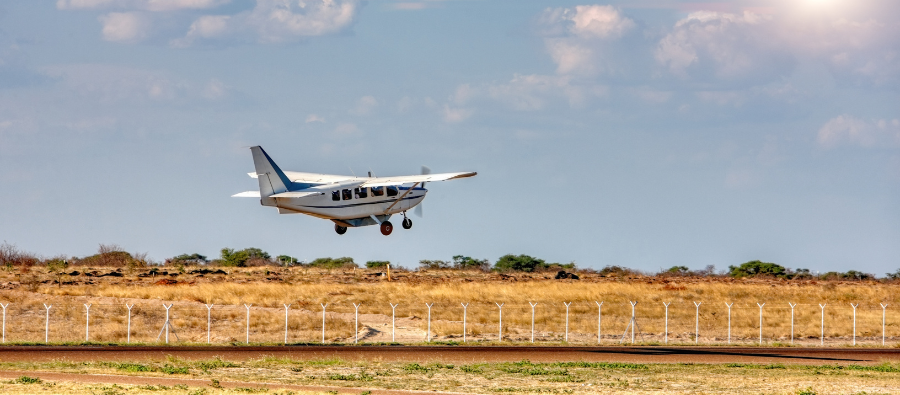 Blog
Infrastructure Investment Opportunities to Support BizAv in Africa
Go back to main page
Africa's massive landmass, young population, and natural resources make it one of the most exciting emerging economies on the planet. Opportunities abound throughout the continent for the investment in infrastructure vital to support the future growth of business aviation, which in turn, supports the growth of the wider economy. Here, the UAS Africa team shares its thoughts on investment opportunities in Africa.
FBO Facilities
Africa lags behind other continents in the area of FBOs which are only found in a few countries including Nigeria, South Africa, Mauritius, and Egypt. Yet, FBOs are central to supporting and encouraging the growth of business travel in Africa. The good news is many airport authorities now see the need for public-private partnerships to develop FBOs.
Maintenance and Supply
Growing aircraft ownership and expanding fleets mean aircraft maintenance is in high demand in Africa, however, facilities are thin on the ground. Although Ethiopia and South Africa have comprehensive MRO facilities for large aircraft, more maintenance facilities are badly needed. Aircraft spare supply and distribution is another area that has traditionally been overlooked by investors. Long waits are common as simple parts must be transported from Europe, America, and the Middle East only to face cumbersome customs clearing processes.
Airport Facilities
Minimal parking space and the inability to accommodate large aircraft are common issues at African airports. Despite economic growth on the continent, some countries are forced to continue to rely on neighboring countries to ship their goods by air or transport large numbers of passengers. This impedes significant economic growth. Therefore, there are great investment opportunities to develop airports that can accommodate large aircraft with modern terminal facilities and technology to better serve passengers.
Accommodation
The availability of good hotel accommodation in and around airports creates a multiplier effect on business growth and infrastructural developments. Growing urbanization in African cities is rapidly creating chaotic traffic jams and insecurity and thus boosting the popularity of airport hotels. A nice example can be seen in what began as an experiment with a 5-star hotel within the Lagos FBO some years back. It has since become extremely popular with crew and business travelers, a strong indicator that more investment in this area would be welcome!
For support with your flight operations in Africa, contact UAS