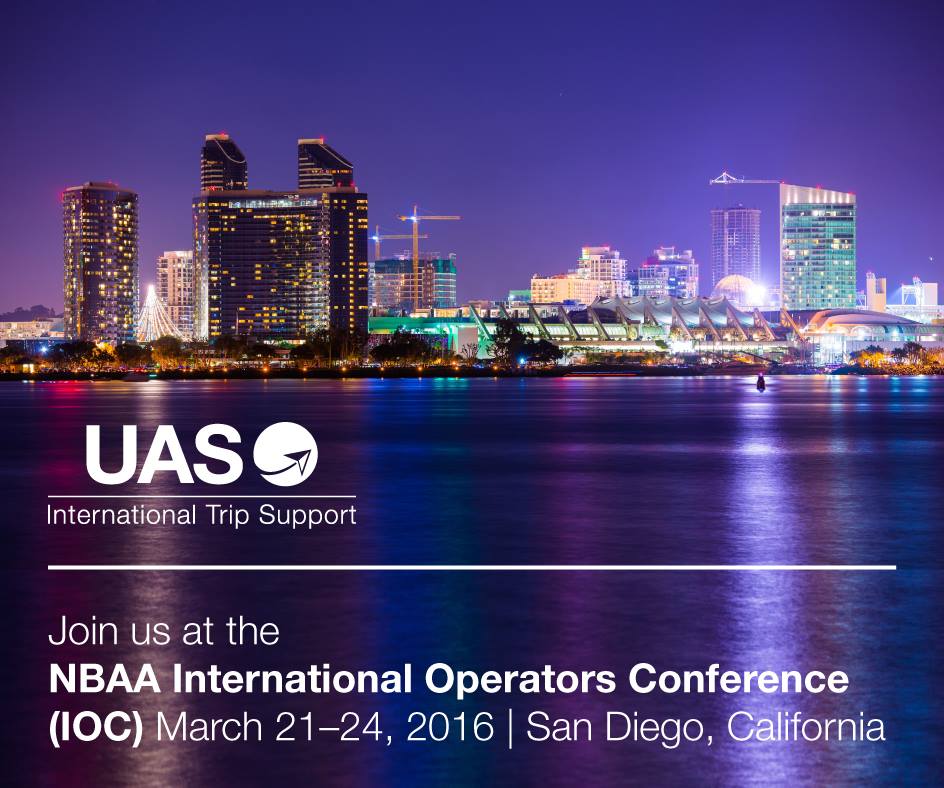 Blog
International Operators Conference Scholarship
Go back to main page
The annual International Operators Conference Scholarship will again be awarded at the upcoming 2016 NBAA International Operators Conference in San Diego, California on March 21 – 24, 2016. Each year, a deserving recipient is selected by the IOC Scholarship committee based on specific criteria and reviewed by committee members. The recipient is awarded up to $9,000 to further their education and career in aviation.
A longstanding key sponsor for the IOC Scholarship Committee, UAS International Trip Support prides itself on investing in the careers of professionals who are entering the business aviation industry or are seeking opportunities to expand their career in international operations. In addition to supporting the yearly scholarship, UAS International Trip Support also provides support to the aviation community by offering paid internships at the Middle East headquarters in Dubai, as well as arranging continuing education opportunities for aviation professionals in the United States, Africa, and China.
UAS International Trip Support strongly believes in supporting the expansion of knowledge in the aviation industry and seeks opportunities to offer valuable insight at every appropriate juncture. Through continuing education and support for the growth and expansion in their area of expertise, UAS fosters the advancement of individuals in the aviation industry. It is this commitment to developing and investing in exceptional talent that propels UAS International Trip Support to its position at the cutting edge of industry innovation.
UAS International Trips Support: Your local partner with global reach.