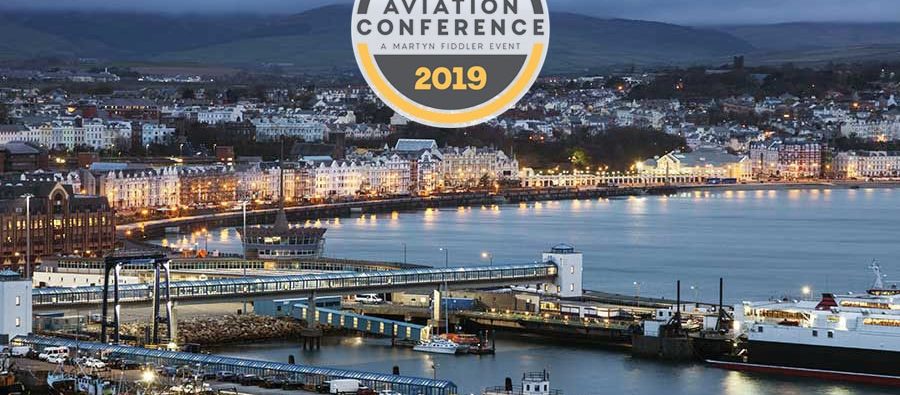 Blog
Isle of Man Aviation Conference 2019
Go back to main page
Isle of Man Aviation Conference 2019: The 9th annual Isle of Man Aviation Conference will take place at the Villa Marina in Douglas this June 27. The conference facilitates discussion of aviation issues and challenges facing the industry while showcasing the Isle of Man as a centre of excellence for aviation expertise. Here's what operators need to know about the Isle of Man airport.
Isle of Man Airport
IATA: IOM
ICAO: EGNS 
Elevation: 52 Feet ASL
Coordinates: N54-05.0° W004-37.4°
Fuel types: AVGAS and Jet A1 
Operational Information 
Private and non-scheduled flights do not require landing permits
There are no parking restrictions
Currently, there are No NOTAMs
Airport operation hours are from 0530UTC until 2130UTC daily
Immigration
Non-EU / EEA Passengers: A visa is required prior to arrival (visa and application are the same as for the United Kingdom).
EU / EEA Passengers: These passengers must get a UK visa from their home countries.
Crew: A full GENDEC must be presented a minimum of 24hrs prior to arrival Immigration services must be fully aware of each arrival in advance.
Customs
There are restrictions on the movement of amounts of 10,000.00 Euro or more
Any movements in excess of this must be declared to customs
Accommodation 
Sefton Express Hotel
Sefton Hotel
Mannin Hotel
Claremont Hotel
Ground Transport
Bus services are available and operate every 20 minutes
Rail transport and rental cars are available
For more info on the Isle of Man Aviation Conference, visit the official website here
For support with your Flight Ops to the Isle of Man Airport, contact UAS