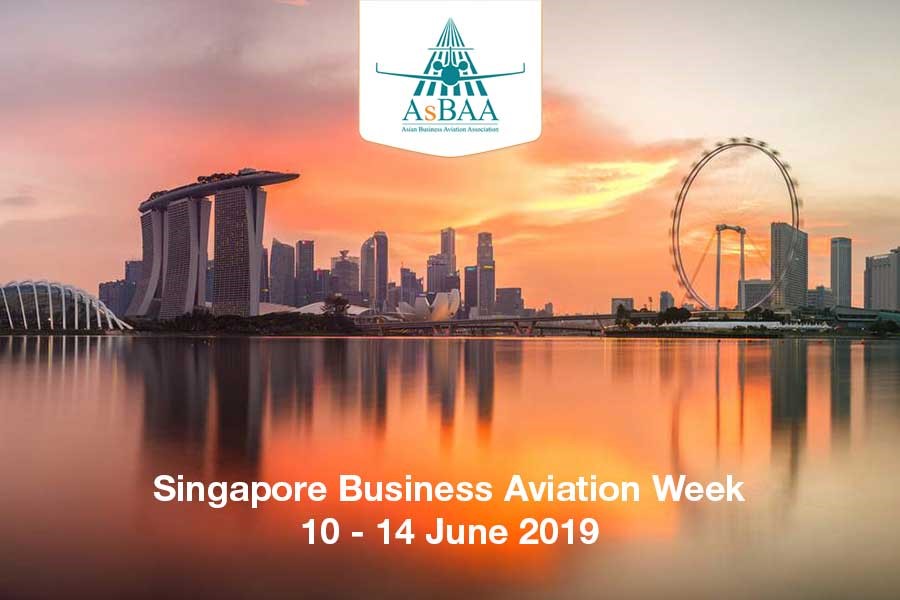 Blog
Looking Ahead to Singapore BizAv Week
Go back to main page
Looking Ahead to Singapore BizAv Week: As CEO of UAS International Trip Support and a member of AsBAA's Board of Governors, I'm looking forward to spending time at Singapore Business Aviation week this June 10-14. It's going to be a full-on schedule combining the AsBAA AGM 2019 on June 11, Corporate Jet Investor Asia from June 12-13, and AsBAA Takes Off on June 14.
The AsBAA 2019 AGM will unite the region's major thought leaders and decision-makers to discuss issues that are impacting or threatening the prosperity of business aviation in Asia. We will exchange and develop ideas on how to use current market trends in our favor and ensure progress is made over the coming year. Similar themes will be echoed in Corporate Jet Investor's agenda for its two-day conference which UAS is proud to be sponsoring. The agenda includes a look at the state of the current Asian charter market, business jet market, and fleet, the biggest challenges and pain points for operators, operator consolidations, the impact of Brexit and other political factors on the future of flight, and the current aviation infrastructure challenges that exist in the regions.
AsBAA Takes Off will make great strides in involving the wider community in the work AsBAA does towards continual advancement of our industry in Asia. There'll be educational sessions and AsBAA Discovery (AsBAA's CSR education initiative) events, as well as aviation fun for the community. It will also be the first AsBAA event to include a static display.
Improving the customer experience will also be a dominant topic at the AsBAA AGM and CJI, something I welcome hugely as this is integral to our global mission at UAS. Similarly, the industry's incorporation of disruptive technologies and issues of global connectivity and urban mobility are topics of great interest to me and UAS. I'm looking forward to both events and enthusiastic to touch base with our friends and clients in Asia who can be confident of our full support and availability to provide solutions to their every challenge.