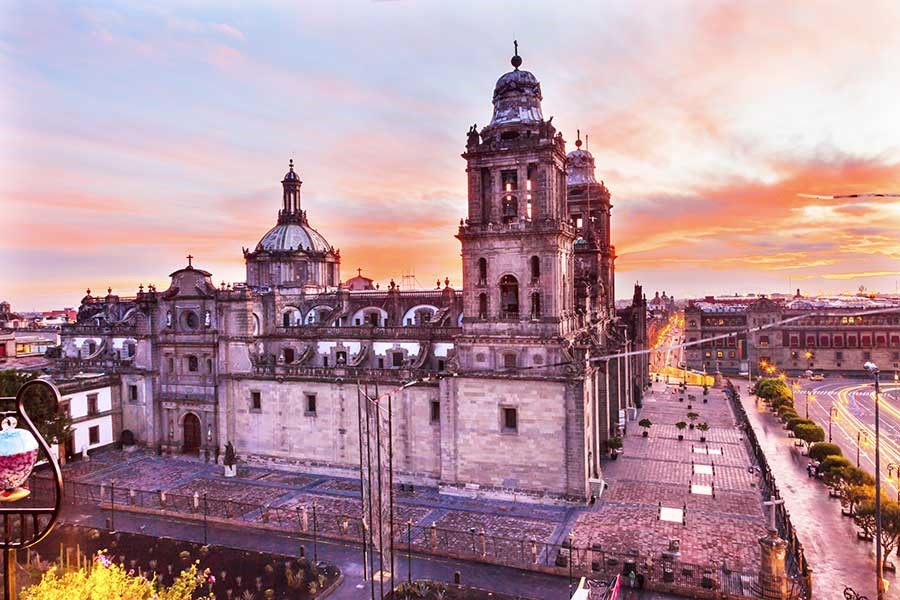 Blog
Flight Operations to Mexico City – Mexico Grand Prix 2017
Go back to main page
Flight Operations to Mexico City – Mexico Grand Prix 2017: This year's Mexican Grand Prix takes place on Sunday, October 29 at the Autódromo Hermanos Rodríguez in Mexico City. Here are the details for planning missions to Toluca International Airport, officially named Licenciado Adolfo López Mateos International Airport.
Toluca International Airport
IATA: TLC
ICAO: MMTO
Latitude / longitude: N19-20.2/W099-33.0
Elevation: 8466 ft.
Magnetic variation: 07E
Time zone: GMT/UTC – 6 hours
Fuel types: Jet, AVGAS
Operational information
Overflight and landing permits are necessary for both private and non-scheduled flights
Normally there aren't any parking restrictions, however, slots could get tight during peak times during this major event
Mexico City/Lic Benito Juarez International (MEX/MMMX) is not open to any non-scheduled flights (unless it is a diplomatic flight)
All non-scheduled flights must go to Toluca/MMTO
Toluca International Airport is a 65km drive from the Autódromo Hermanos Rodríguez in Mexico City
Airport Embarkation Tax: DNR, DSM, and TUA are included on the handling bill
Currency: Mexican Peso (MXP)
Immigration
Citizens of the EU and USA do not require MEX VISA
Passports of passengers and crew members cannot be less than six months from their expiration date
Some countries do require a Mex Visa, check this link to confirm your country requirements:
https://www.mexperience.com/lifestyle/mexico-essentials/mexico-entry-requirements/ 
Autódromo Hermanos Rodríguez
Located about 8km from the city center and about 60km from Toluca Airport, the circuit can be accessed by car via Avenue Viaducto Río Piedad or the Río Churubusco interior ring road, or metro by catching Line 9 to Ciudad Deportiva.
Visit http://www.autodromohermanosrodriguez.com for more information.
Accommodation
Hotels near Toluca International Airport: 
Fiesta Inn Toluca Aeropuerto
Quinta Del Rey Express
One Toluca Aeropuerto
Hotel Concorde
Courtyard Toluca Airport
Holiday Inn Express and Suites Toluca Zona Aeropuerto
Crowne Plaza Toluca-Lancaster
Hotels near Autódromo Hermanos Rodríguez:
Hotel Grand Prix
Holiday Inn Express Mexico Aeropuerto
Grand Hotel Ciudad de Mexico
Hyatt Regency Mexico City
Best Western Hotel Majestic
Four Seasons Hotel Mexico
Ground Transport
Most major rental car companies are available at the airport
Limousine services are available at the airport
Taxis are readily available at the airport
For assistance with your Flight Operations to Mexico City – Mexico Grand Prix 2017, contact UAS Americas