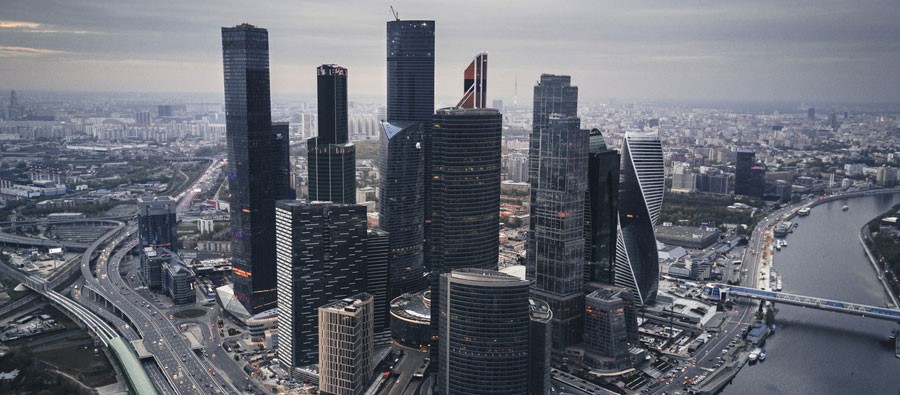 Go back to main page
NAIS 2020 Moscow: Moscow will soon welcome business aviation stakeholders from all over the world as it plays host to NAIS 2020 in early February. Here's what you should know about the event and flight operations to Moscow's Vnukovo Airport. 
NAIS 2020 – National Airport Infrastructure Show
Getting underway from February 5-6 at Crocus Expo International Exhibition Center, Moscow, NAIS 2020 is a key industry event in Russia where suppliers and manufacturers of technologies, products, and services meet Russian civil aviation officials. It's the 7th National Airport Infrastructure Show dedicated to Russian civil aviation infrastructure modernization and development.
NAIS provides an opportunity to find a narrowly focused target audience and find new customers, as well as to visit the Global Airport Leaders' Forum. For more information, click here.
Vnukovo Airport
IATA: VKO
ICAO: UUWW
Coordinates: N55-36.0 / E037-16.4
Elevation: 686 ft / 209 m
Magnetic variation: 10E
Airport of entry
Time zone: UTC +3 hours
Opening hours: 24/7
This is a dual-runway international airport located 28 kilometers southwest of the center of Moscow. One of the major airports that serve Moscow, Vnukovo airport is the highest at 204 meters/ 669 ft. above sea level. Therefore, in cases of fog, it has frequently served as an alternative airport. The airfield has two intersecting runways of 3,500 meters and 3,060 meters in length. Each runway is 60 meters wide, with 10 meters wide safety shoulders on each side. The joint runway capacity is 60 aircraft movements per hour. Runway 24 is mostly used for departures, while runway 01 is generally used for arrivals.
The airport consists of three passenger terminals and the government VIP transport wing is located on the northern perimeter. This is busy with head-of-state flights for high-ranking government officials. Because of this, the airport is occasionally closed for regular flights when VIP flights arrive or depart.
Operational Information
Landing permits are required for private, commercial, nonscheduled commercial flights
Slots are required, discrepancy window +/-15 minutes for arrivals and departures
PPR is not required
Parking is subject to availability
The nearest alternative airport is UUMO
Fuel: ts-1 is available
Immigration
It's recommended to check visa requirements with your trip support provider as most nationalities require visas while traveling to Russia. However, crew single-entry visas can be obtained on arrival at this airport with 10 days validation. In order to secure these visas, crew will be taken to a specific consulate department in Vnukovo (about a 10-minute drive from Terminal 3) for the fingerprinting procedure. It is not required to complete a visa application form beforehand as it can be done on arrival.
Non-EU nationals that have bilateral agreements with the Russian Federation should contact their local Russian consulate to confirm the visa requirements.
Arrival process for VIP flights
Aircraft will be parked on the apron and passengers will be dropped to Terminal 3 by VIP shuttle
Passengers will then go through customs and immigration
Passenger clearance is usually completed within 10 minutes unless the passengers need to declare goods
Separate customs and immigration facilities are available for crew
Departure process for VIP flights
 Passengers should arrive 30 minutes before departure time, depending on the passenger count
If there are more than 10 passengers, we recommend arriving 40 minutes in advance
Passengers clear customs and immigration control at Terminal 3
Then, passengers will pass to lounge with duty-free shop, bar, and restaurant facilities
A VKO agent will invite them to board their aircraft before departure
NOTAM
 5989/19 NOTAMN
Q) UUWV/QFAXX/IV/NBO/A/000/999/5536N03716E005
A) UUWW B) 2001010000 C) PERM
E) FLW CHARGES ESTABLISHED FOR GROUND SERVICING OF FOREIGN OPERATORS ACFT AT TERMINALS A, B, D OF JSC VNUKOVO INTERNATIONAL AIRPORT:
1.TAKE-OFF AND LANDING CHARGES (INCLUDING PARKING OF ACFT AT AD FOR THREE HR AFTER LANDING) – 10.9 USD PER 1 TON OF ACFTMAXIMUM TAKE-OFF MASS. MINIMUM CHARGE FOR BUSINESS-AVIATION ACFT HAVING ACFT MAXIMUM TAKE-OFF MASS LESS THAN 50 TONS AND PASSENGER CAPACITY LESS THAN 20 SEATS – 500.0 USD PER 1 ACFT
2.CHARGE FOR ENSURING AVIATION SECURITY.
–     FOR PASSENGER ACFT – 6.5 USD PER 1 PASSENGER,
–     FOR CARGO ACFT, FOR PASSENGER ACFT IN CASE OF LANDING AT ALTN AD OR WITHOUT CHANGE OF PAYLOAD – 5.6 USD PER 1 TON OF ACFT MAXIMUM TAKE-OFF MASS.
CHARGE FOR USING TERMINAL BUILDING – 8.7 USD PER 1 PASSENGER
CHARGE FOR PARKING OF ACFT AT AD FOR MORE THAN 3 HR AFTER LANDING
–     FIRST 3 HR – NOT LEVIED
–     3 HR AND MORE – 10 PERCENT OF CHARGE FOR TAKE-OFF AND LANDING PER 24 HR.
REF AIP GEN 4.1-16.
For support for your flight operations to NAIS 2020 Moscow, contact UAS