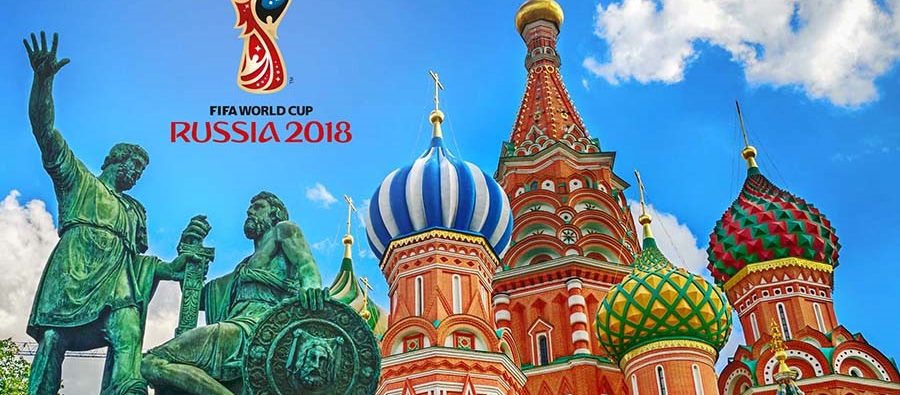 Blog
World Cup 2018 Part 1 – Sochi Airport
Go back to main page
World Cup 2018 Part 1 – Sochi Airport: Operators will soon prepare for World Cup 2018 taking place from June 14 to July 15 in Russia. UAS will be sharing the latest operating details for five entry airports in locations hosting World Cup fixtures. In the first of the series, here's the information on Sochi Alder International Airport, located in the Alder district of Sochi City it is set to become a gateway for thousands of visitors for the FIFA World Cup this summer. 
Sochi International Airport
IATA Code: AER
ICAO: URSS
Latitude/ Longitude: N4327.0 / E03956.8
Elevation: 89′ / 27m
Magnetic variation: 06E 
AOE: Yes
Time zone: UTC +3 hours
Operates: 24/7 
Operational Information 
PPR: Required
Permits: Landing permits are required for private and non-scheduled flights
Slots: Slots are required for the period of the World Cup
Parking: Parking will be subject to availability. Airports may face shortages of parking spots considering the volume of operations throughout the World Cup so aircraft may have to reposition to another airport for parking
Alternative airports: URRR, URKK
Fuel:  TS-1 is available at URSS can be provided based availability at the station
Visas: It is recommended to check visa requirements with your ITP as most nationalities require visas while travelling to Russia. However, crew visas can be obtained at several Russian ports (for example, Chinese crew is exempt from Russian visas)
Non-EU nations that have bilateral agreements with the Russian Federation should contact their local Russian Consulate to confirm the VISA requirements.
Fan ID: This document is required to access the stadiums throughout the World Cup. Please visit Fan ID website to for more information https://www.fan-id.ru/
NOTAMs
Note: URSS/Sochi will be busy this June and July for the FIFA World Cup period, and has issued restrictions. Read the local Notams carefully.
A0024/18 NOTAMN
Q) URRV/QMRLT/IV/NBO/A/000/999/4327N03957E005
A) URSS B) 1801060600 C) 1801151700
E) RWY 02/20 SEGMENT CLSD FROM THR RWY 02 TO INTERSECTION WITH
RWY 06/24.
RWY 02/20 SEGMENT FROM THR RWY 20 TO INTERSECTION WITH RWY 06/24
AVBL FOR ACFT TAX.
A0025/18 NOTAMN
Q) URRV/QMXLT/IV/M/A/000/999/4327N03957E005
A) URSS B) 1801060600 C) 1801151700
E) TWY S SEGMENT FM RWY 02/20 TO TWY T CLSD .
A6172/17 NOTAMN
Q) URRV/QPKCS/V/NBO/A/000/999/4327N03957E005
A) URSS B) 1711100900 C) 1804151700EST
E) VISUAL APPROACH IS ALLOWED AT AD.
VISUAL APPROACH SHALL BE CARRIED OUT WITHIN SECTOR MAG AZM 192 DEG
(VOR ADL) – 278 DEG (VOR ADL) FROM NCRP PITOP, CRP GOKIN, CRP KOGUL
VISUAL APPROACH SHALL BE CARRIED OUT AT CEILING NOT LESS THAN 450M.
JOINING THE FINAL MUST BE FINISHED NOT CLOSER THAN:
– RWY 06 D4.0KM ISO,
– RWY 02 D4.4KM IAD.
A6601/17 NOTAMR A3247/17
Q) URRV/QMAXX/IV/NBO/A/000/999/4327N03957E005
A) URSS B) 1711301355 C) 1804021200EST
E) FLW HOT SPOTS ARE ESTABLISHED ON RWY AND TWY:
1. INT OF RWY 06/24 WITH RWY 02/20.
WHEN BOTH RWY ARE IN USE OR TAX VIA RWY IS BEING CARRIED OUT,
AIR CREW SHALL EXERCISE VISUAL AND RADIO CAUTION, STRICTLY FLW
ATS UNIT INSTRUCTIONS.
2. INT OF TWY L, M, R.
ACFT SHALL TAX EXERCISING EXTREME CAUTION, IN ACCORDANCE WITH
MARKING AND ATS UNIT INSTRUCTIONS.
For the best advice on security for the World Cup, check out this UAS blog: 
http://blog.uas.aero/fifa-2018-travelling-to-russia/
For support with all aspects of your flight operations to Sochi, contact UAS.