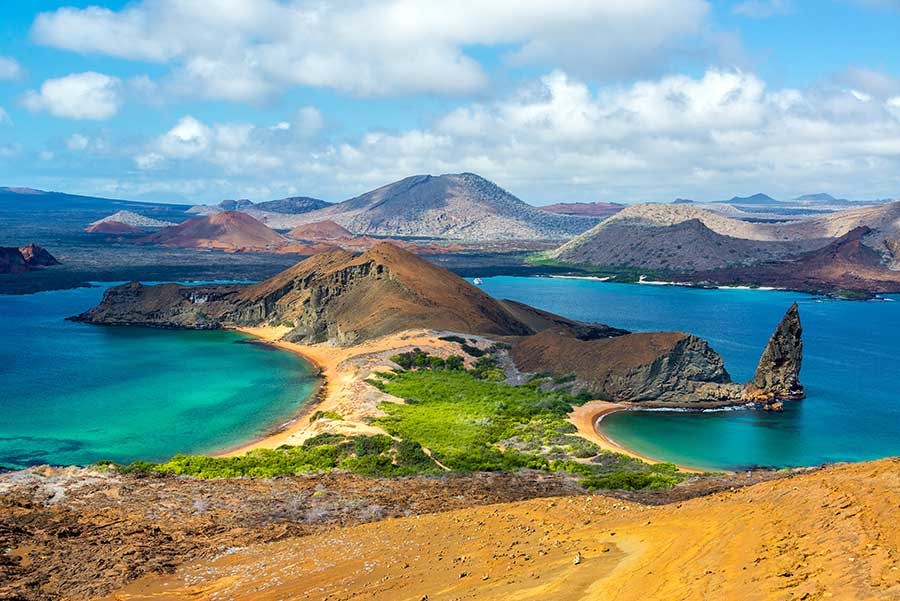 Blog
Operating to the Galápagos Islands
Go back to main page
Considering a trip to the Pacific paradise of the Galápagos Islands? Here's some operational advice to ensure you enjoy a seamless mission.
Known for its stunning beauty and rich history, the Galápagos are a major attraction for tourists. The Ecuadorian government has taken action to ensure this beautiful and fragile ecosystem remains for as long as possible. Minimising the human footprint is a key factor in maintaining the islands. However, travelling to the Galápagos Islands is far from straightforward. Here are the main points to keep in mind when planning your operation.
All flights to and from the Galápagos Islands must stop on the Ecuador mainland to clear customs and immigration and perform disinfection and agriculture control
Flights into and out of the Galápagos are strictly controlled
There is no fuel and no overnight parking in the Galapagos
All arrival fees must be paid in cash upon arrival
Your first stop to the Galápagos is either SEGU (Guayaquil) or SEQM (Quito), mainland Ecuador. The two airports on the Galápagos, SEGS and SEST, do not have customs and immigration services. This is an unfortunate inconvenience for all travellers involved. Passengers want to get to their destination with the fewest stops involved – and the fewest hassles. Crews need to be concerned with their duty day and cycles on their aircraft.
Along with duty time, crews will have to plan for their return trip to the mainland after dropping their passengers off at one of the two airports on the Galápagos, SEGS (Baltra-Seymour) and SEST (San Cristobal). There is no fuel service at either airport, and there is no over-parking allowed due to the lack of ramp space available. To minimise the human impact, flights to SEGS and SEST are restricted to two time periods: 1300 – 1500 UTC and 1900 – 2330 UTC. All pick-ups and drop-offs must occur during these time periods. When planning trips, it is important to incorporate 30-60 minutes of ground time in case of congestion. Upon arrival, passengers will have to pay cash entrance fees to the Galápagos National Park ($120 USD), airport tax fee ($32.29 USD), use of VIP lounge ($75 USD for adults, $42 USD for children).
Now that you have dropped off your passengers, you need to figure out where you will spend your time in Ecuador. SEMT (Manta) and SEGU (Guayaquil) are our main recommendations. Manta is located on the ocean, which is always nice. Guayaquil is rich with history and has a plethora of hotel options.
When preparing to pick up your passengers from the Galápagos, keep in mind that your aircraft will have to make another stop on the mainland before heading back to your final destination. Only customs and immigration needs to be cleared on the outbound, so we recommend SEMT for its quick and easy service procedures.
It's a once-in-a-lifetime, memorable occasion to travel and experience the Galápagos. Careful preparation will make the trip extraordinary for all the right reasons.