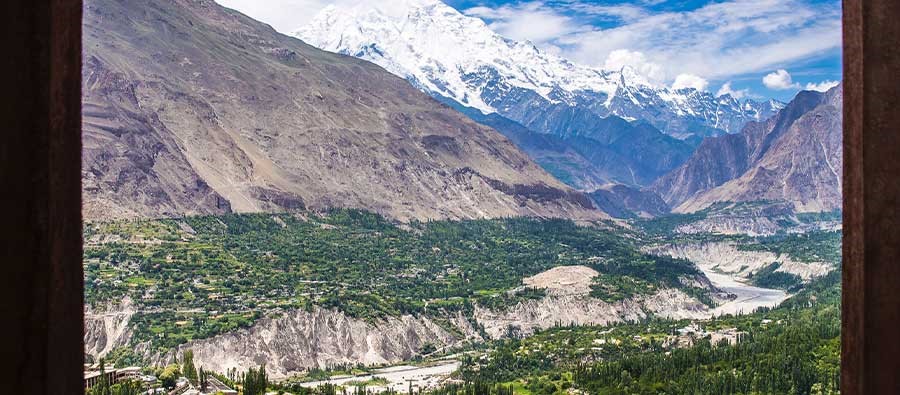 Blog
Pakistan Flight Operating Procedures
Go back to main page
Pakistan Flight Operating Procedures: Operators are being given a set of standard operating procedures applicable to all international passenger and chartered flights entering Pakistan to protect passengers and crew and ensure the minimization of the COVID-19 risk. Here's what you need to know.
Pre-Embarkation
The aircraft will be disinfected before passenger boarding takes place with the certification verified by the CAA. The same procedure must take place before boarding a passenger flight to Pakistan.
An inventory of PPE items must be maintained on all aircraft.
The International Passenger Health Declaration form must be provided for all onboard. It is the operator's responsibility to ensure it is filled out by all before boarding.
It is the responsibility of the operator or station manager to ensure the passenger manifest is provided to the destination airport in Pakistan.
Passengers must be scanned with thermal devices before boarding. Anyone with a high temperature must be examined by a medical expert.
Boarding passes will ensure a gap of one adjacent seat and this be maintained. Three rows must be kept free in case of medical emergencies.
During the flight
Passengers must wear surgical masks for the entire duration and remain in their allocated seats.
Crew will provide photographs for each row and submit to authorities at the destination airport via WhatsApp.
Temperature checks will be taken with a non-contact device every 90 minutes.
Any passenger who begins to feel symptoms shall inform the crew immediately. They (or any crew member displaying symptoms) will be isolated in one of the free rows for the duration of the flight.
All crew will wear PPE for the course of the flight and provide hand sanitizer for passengers every hour.
Crew will also spray disinfectant in the lavatory every hour.
Crew will use alcohol-based disinfectant wipes to disinfect their hands. Hands should be cleaned with soap or sanitizer after touching or disposing of rubbish.
If in contact with unwell passengers, crew must use N95 masks, protective googles, and surgical gloves in addition to their PPE suits.
Food and beverages are strongly discouraged for flights of less than 150 minutes.
Before being granted permission to disembark, the Captain must inform ATC that all passengers have completed and signed the Health Declaration form.
Disembarkation
Disembarkation will have from front to back, one row at a time to ensure social distance is maintained.
All luggage and cargo must be disinfected by the airline operator.
Passengers will not retrieve their own luggage – this will be done by safely attired airport staff handling groups of no more than ten at a time to ensure a safe distance is maintained.
All flights, including chartered, shall enter through passenger terminals. They will be directed to a lounge by PCAA staff, have their temperatures taken, and their Health Declaration forms collected.
Every person entering will be tested for COVID-19 and transported to a quarantine facility on arrival.
Inbound passengers may quarantine at their own expense in designated hotels or quarantine in a government facility free-of-charge.
Passengers with negative results will be allowed to progress with guidelines for a 14-day home isolation.
Those with positive results will be treated under prescribed health protocols.
Crew on positioning or cargo flights who do not disembark will not be subject to quarantine.
A letter stating full compliance with these SOPs is required when applying for flight authorization from the PCAA.
All data and contact information for each traveller will be held for record and follow-ups.
For support with your flight operations to Pakistan, contact UAS