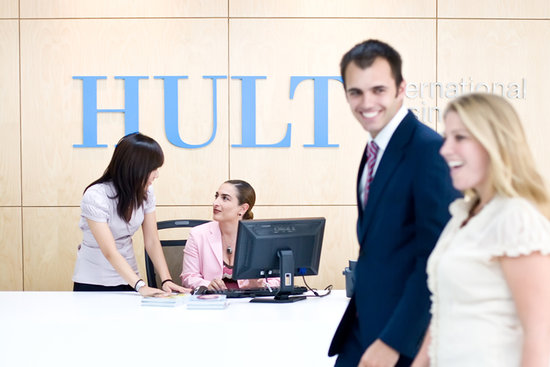 Blog
UAS Participates in Mentoring Program with Hult, New York
Go back to main page
UAS International Trip Support recently participated in a mentoring initiative as part of the accelerated Master's Program at Hult International Business School in New York City. Throughout the course of the project, the students gained practical, hands-on experience and developed their ability to hone their professionalism and business acumen.
UAS Mentoring Initiative
This initiative, Hult's Action Project, was the final, year-end project for masters' students, spanning a six-week period. For UAS, the project was a great opportunity to help mentor a body of international students, who speak an average of three languages, including English. The project was designed to provide real-world, business-intensive scenarios for students to understand further what companies operating in the United States encounter day to day, allowing them to cultivate thoughtful, forward-looking business solutions that address very specific corporate needs.
Ultimately, the students were tasked with functioning as business consultants and providing recommendations that would positively impact operational efficiencies and growth in market share for UAS in the Americas.
"We were actually quite eager to offer ourselves as a living, breathing case study for Hult's Masters Students," said Jay Husary, Executive Vice President with UAS, adding, "We sincerely hope this experience will serve as a lasting inspiration for these business leaders of tomorrow."
"UAS brought an inspiring story of perseverance into the classroom and shared their journey of becoming a leading global aviation services company in just 15 years," remarked Luis Escamilla, Dean of Hult's New York rotation center. "They left our students energized, motivated and with a clear message: 'If you dream high and work hard, you can achieve anything'," stated Escamilla.
Additionally, while the New York students were working with the UAS Americas headquarters in Houston, Texas, the Hult campus in Dubai, UAE was working with the corporate headquarters there on a separate action project, tailored for other global markets in Europe, Asia, Africa, and the Middle East.
"Learning theory is important, and applying it, is even more important…" explained Escamilla, "…and it's through Hult's Action Project with UAS that our students are now better prepared to enter the workforce, as they have undertaken the quest of consulting for a real-world problem."