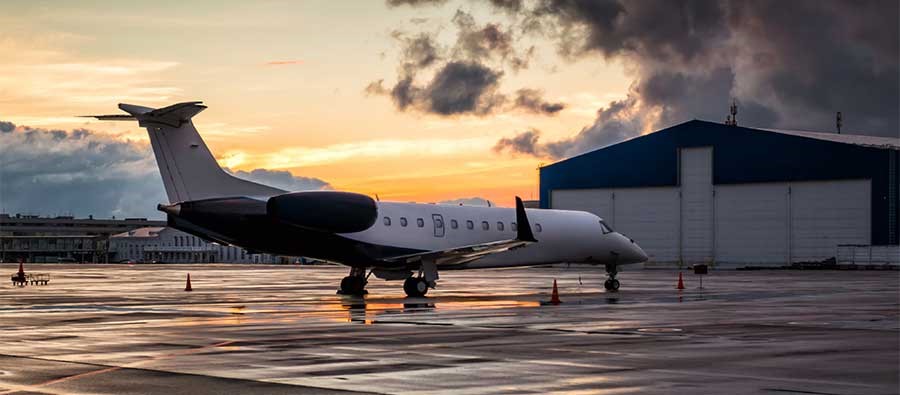 Blog
Resilience of the BizAv industry rewarded with promising recovery
Go back to main page
The optimism and resilience of the global aviation industry in the face of challenges during the pandemic has been rewarded. Figures show that both business jet and commercial airline activity made massive strives last month. According to the latest research from WINGX, recent business aviation activity has far exceeded expectations with July business jet and turboprop activity up 43% on July 2020 and rising 11% over the pre-pandemic volumes back in July 2019. And commercial activity is also outperforming expectations with 60% more flights than last July. Despite the fact that this is still 33% behind July 2019 activity, this is proof of good recovery.
There had been concerns that recent variants of COVID may impact aviation recovery, but these WINGX figures indicate that this had little or no impact on demand, nor did it prevent people from traveling for non-essential reasons. In fact, it was leisure flights that accounted for the surge in business jet activity in North America and Europe. Figures for North America indicate the region has experienced more than 70% of the global activity of business jet flights this year and is trending up by 50% compared to last year. Charter operations in the US were up 35% on to July 2019.
In Europe, figures show that sectors are up 12% compared to July 2019, with demand mainly centered on small and midsize jets and heavy and ultra-long-range activity down by 5%. Very light jet activity continues to break records, with sectors up 26% vs July two years ago. Most gains were seen in France, Norway, Sweden, and the Netherlands, while Spain, Greece, and Croatia are reportedly well ahead of July 2019.
Elsewhere, Russia and Turkey saw more activity than in pre-pandemic times (there was 31% more flights at Moscow's Vnukovo airport than in July 2019). India, Brazil, Australia, and the UAE experienced significant rises in business jet activity. WINGX also cites Riyadh, Sao Paolo, Tel Aviv, and Lagos as the busiest business jet hubs outside of North America and Europe.
Encouraging figures, I think we can all agree! Thank you to WINGX for this great insight… Let us hope that this promising recovery continues to exceed expectations in the months ahead.
Take a look at the full report here.
For more Executive Insight, visit UASBlog