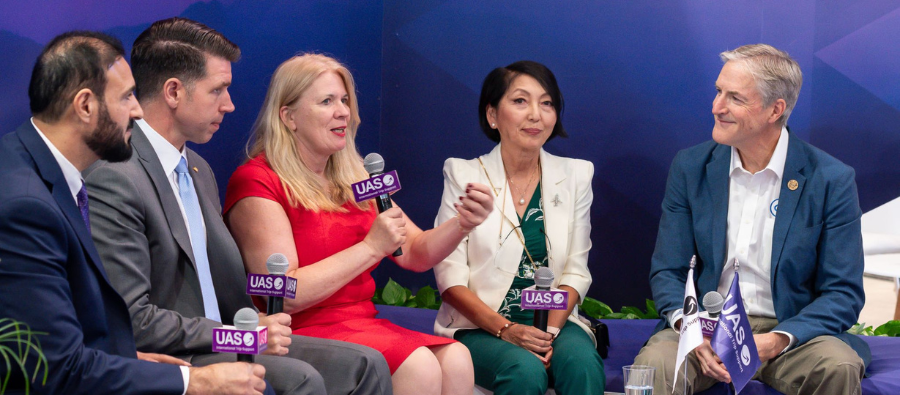 Blog
Synergizing aviation sustainability
Go back to main page
Synergizing aviation sustainability – Achieving carbon-free aviation by 2050 is a much-touted priority for the international aviation community. But ultimate success will rely on the establishment of a solid and interactive eco-system that not only involves all stakeholders but also prioritizes education and harmonizes processes. Here are some of my thoughts on synergizing aviation sustainability.
This is arguably the most exciting time in aviation, ever. Yes, it's all about collaboration (we are currently seeing some incredibly exciting partnerships of impressive expertise and ambitious goals), but it's also about ensuring synergies in every element of the equation, from supply chain to operations, design to maintenance, planning to execution. It's vital to ensure that the right training is in place to bolster adaptation of new aircraft and technologies once certification has been secured. It's equally vital that we have the technicians and engineers training to maintain new aircraft airworthiness.
It's tempting to focus on the awesomeness of an electric aircraft without considering the different training analysis, handling, operational differences, etc. required to integrate it into use. Therefore, it's important to think past type certification and get serious on how we will actually execute. This requires an entire ecosystem that involves all the stakeholders (energy companies, airports, infrastructure, governments, OEMs, MROs, operators, airlines, suppliers, aviation authorities, industry groups) as well as regulators and global authorities that are also eager to collaborate and ensure quick advancement. And finally, the most vital stakeholder in aviation: the general public. Winning the trust of the public for a new style of travel (an autonomous aircraft, for example) will be another challenge, particularly against the clock. That said, aviation is the most dynamic industry in the world with some of the most amazing minds. It can and will be accomplished.
During NBAA-BACE23, we at UAS were determined to unite some of the best thought leaders in our industry to have a meaningful and insightful discussion about this very topic. In The Forward Discussion panel on the topic of NextGen aviation innovations, our guest experts explored some of the most exciting advancements being made at present, as well as their unique expertise and opinions on how we can ensure aviation can reach its sustainability goals while becoming even more competitive. Our panelists were Erik Lindbergh of the Lindbergh Foundation and Co-Founder and Executive Chairman of VerdeGo Aero. Erik is the grandson of aviator Charles Lindbergh who completed the first transatlantic flight in the "Spirit of St. Louis" from New York to Paris in 1927. We also welcomed Dr. Susan Ying, Global Partnerships Senior SVP for Ampaire; Christopher Courtney, Director of Advanced Air Mobility at CAE; and Abdul Charafeddin – UAS Executive Vice President Americas. A must watch!
Making aviation sustainability is a colossal challenge, but I've no doubt that in the coming decades we will balance economic growth with ecological responsibility. If any industry can do this, it is ours.
Watch the Forward Discussion on the UAS YouTube channel here. 
For more Executive Insight, visit UAS Blog