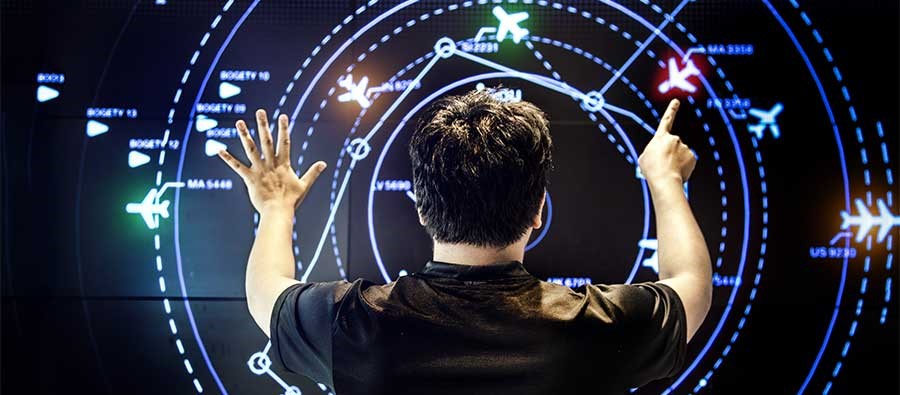 Blog
The Digital Era of Aviation: Big Data and Optimizing Operations & Turnaround Times
Go back to main page
Over the past few years, we've seen big data and disruptive technologies grow by leaps and bounds to become commonplace. From ride-sharing services to smart homes, these technologies have redefined operations across various industries, led to the establishment of new sectors, and created new benchmarks for performance management.
The application of big data and artificial intelligence (AI) to the aviation sector is pretty new. The good news is that this trend is only going to grow across the aviation sector as more airline companies explore big data, connectivity, cloud storage, and other tech-based solutions to maximize their efficiencies.
Here's why digitalization is here to stay.
Massive transformations
The private aviation industry has seen substantial growth after the 2008 global economic crisis. Despite the COVID-19 pandemic, 2020 has been another remarkable year for this sector with new synergies and acquisitions taking place at a global level—all thanks to digitalization.
By scaling its operations and introducing company-wide digitalization plans, Visajet became the first charter operation in the world to acquire the Global 7500.
In the wake of the pandemic, private terminals are introducing new health and safety regulations. This includes procuring state-of-the-art, AI-powered, infrared symptoms' detectors, such as COVIDCheck. By deploying these testing tools across various terminals, private jet companies can ensure a safe and smooth in-flight experience for all travelers.
Impact of big data on cargo carriers
Data analytics is expected to be one of the most crucial transformation factors for the aviation sector. Efficient data management can improve ground operations, result in faster turnaround times, and lead to better airspace management.
Similarly, with the help of data analytics, systems can communicate faster internally as well as with external service providers. Cargo companies, for example, can issue prompt warnings to notify operation managers when there is a high probability of a particular part failing within a certain timeframe. These kinds of real-time alerts can help procurement teams work faster, reduce downtime, maintain checks, and mitigate flight delays by replacing and fixing malfunctioning parts before they collapse.
Optimizing efficiencies across commercial airlines
Predictive algorithms will not only be able to anticipate machine wear and tear, but they will also improve efficiencies across the board. As global air traffic increases post-wide-scale global immunization programs, the need for more streamlined commercial air traffic management is crucial for the aviation sector if it hopes to work towards reduced fuel wastage. Big data can be calibrated to design optimal flight paths for all commercial aircraft in the sky at the same time. The information can be modified to adjust destination routes for storms and other disruptions and devise the best alternative routes in real-time.
Currently, the global civil aviation sector accounts for a considerable percentage of carbon dioxide emissions, with commercial airlines being the largest contributors. The biggest reason behind CO2 releases is aircraft that are circling airports while waiting for permission to land. Big data can help civil aviation authorities map out entire flight routes and have the runway ready before an airplane prepares for landing—saving time and fuel, as well as reducing carbon emissions.
As the aviation industry takes the next steps in its digital evolution, I strongly believe that big data can help airline companies improve their efficiencies across the board to make the most of economies of scale. The future of aviation is just getting started.
For more Executive Insight, visit UASBlog