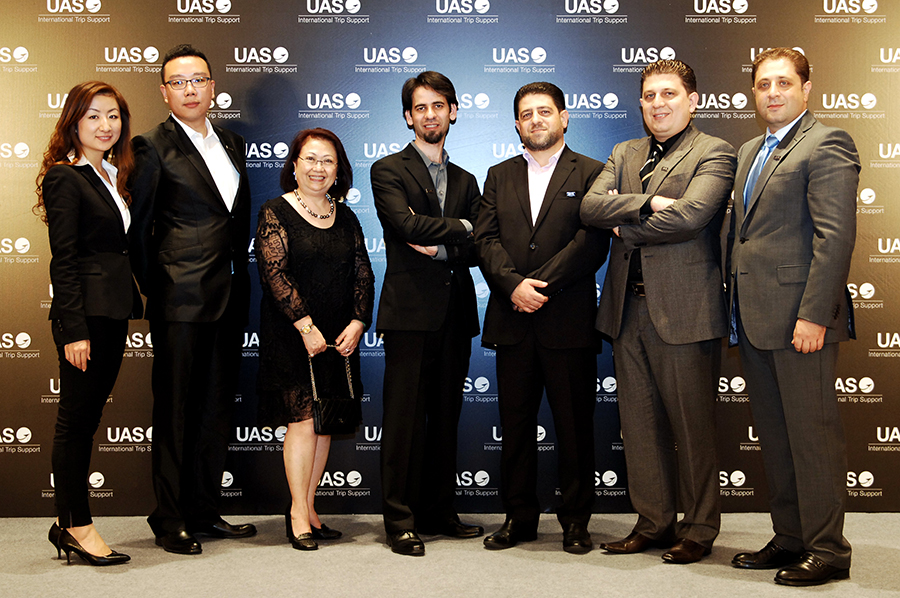 Blog
UAS launch Aviation Grant & Internship Program
Go back to main page
UAS launch Aviation Grant & Internship Program: ABACE 2013 was the largest and most successful business aviation event in Asia, and UAS was certainly present, solidifying our market position in this booming region. Needless to say, any organization looking to forge ahead of the competition will have to include Asia as a major component to their business strategy.
A declaration of  UAS' commitment to bridging the gap between the Far East & the Middle East business aviation industries, we took this opportunity to announce Recently an exciting initiative; The UAS Aviation Grant & Internship Program, which allows students from the Civil Aviation University of China to study in Dubai, advance their aviation career and further promote professional exchange of experience.
UAS has initiated, developed and fully sponsored the program because we believe that education is an ideal way for UAS to not only give back to the aviation profession but also to encourage the exchange of ideas between professionals from different backgrounds while helping develop the next generation of leaders.
To celebrate the success of the business aviation industry and our own successes at UAS, we also hosted the 2nd Shanghai Gala Dinner on the occasion of the ABACE; an invite-only dinner & networking event for our business partners, existing and potential clients, as well as local officials. Is there a better way to mark your arrival than by hosting a lavish industry dinner?
Networking in Shanghai:
The Sheraton Shanghai Hongqiao hotel was bustling with energy on April 16th. The who's who of Shanghai, business aviation leaders and the UAS executive team were all present to celebrate the jet-start of business aviation conventions in China. The event commenced by a speech from our very own UAS General Manager, Mohammed Husary.  The evening continued to include a dinner and exciting entertainment ranging from the Ancient Chinese Art of Face Changing to Contemporary Traditional Chinese Music played on a Guzheng. UAS event planners ensured no one left empty handed as a parting gift was given to every attendee.