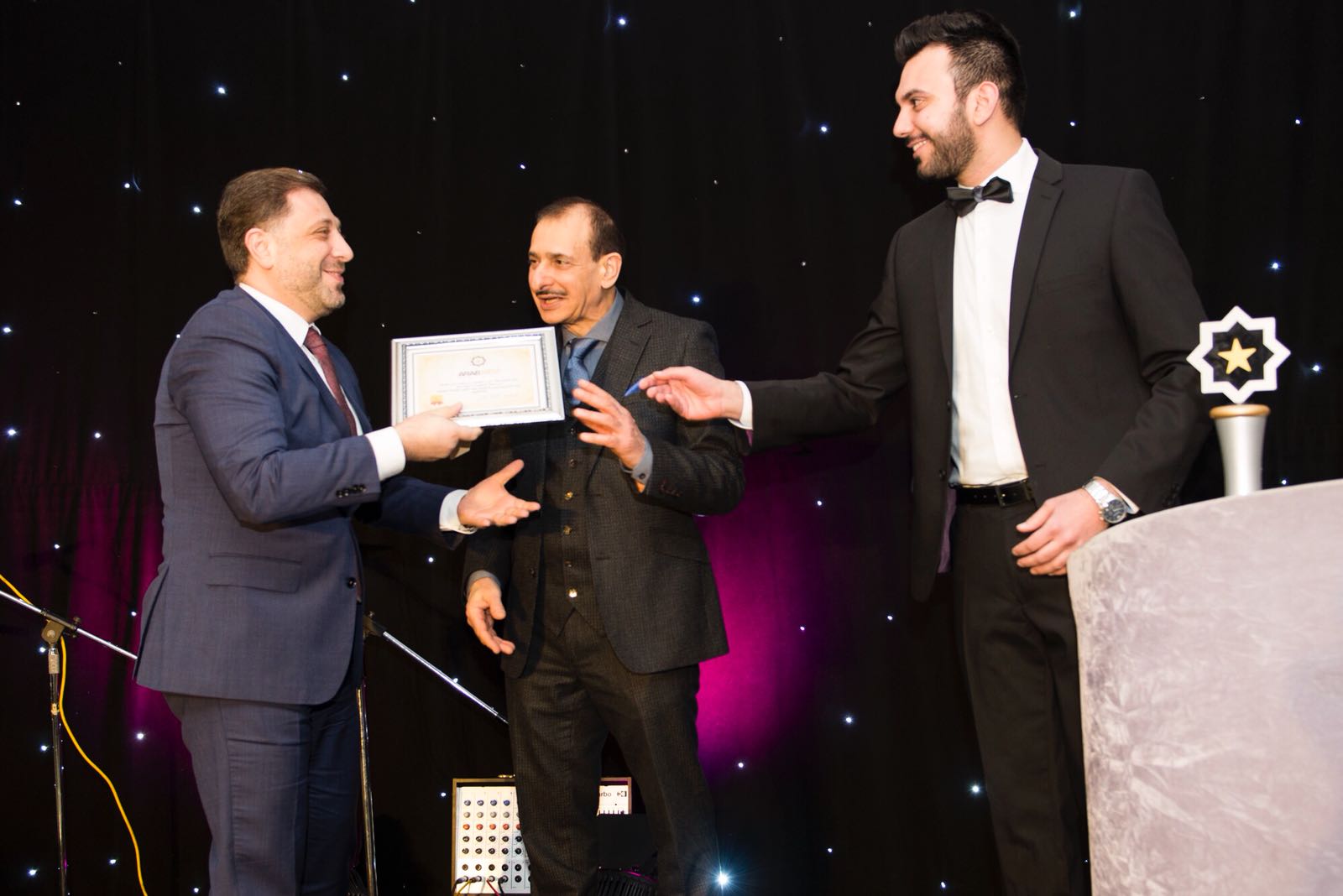 Blog
UAS CEO Receives Leadership Award and is Named in the Best 100 Arab CEOs
Go back to main page
UAS CEO Receives Leadership Award and is Named in the Best 100 Arab CEOs: UAS Co-Owner/Founder and CEO, Omar Hosari has been awarded for his outstanding leadership and named one of the best 100 Arab CEOs at the Arab Best Awards 2018.
The global award ceremony took place at the Hilton Hotel, London on Saturday, March 17.
The Arab Best Awards were created under the initiative of Abdulla Abdul Karim, CEO of Qubalal du Trop Group to honor those that achieve excellence in leadership, business, sports, and in their communities.
Winners are selected by the Higher Committee, specialized committees of experts, and the General Secretariat headed by His Excellency Mr. Abdulla Abdulkarim, Chief Executive Officer of Qopal du Tegrab.
"I feel honored and extremely grateful to receive this leadership award and it's amazing to be named one of the best 100 Arab CEOs," said Mr. Hosari.
"Leadership is crucial in every human endeavor and I am pleased to contribute and inspire in any way I can," he added.  
Full details can be seen on the Arab Best Awards website