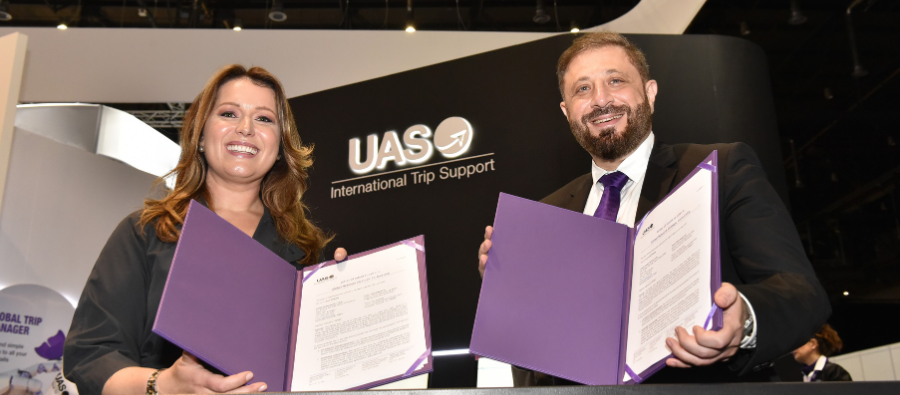 Blog
UAS Global Network Expands into Balkans with Flystar 
Go back to main page
UAS  has entered a strategic partnership with flight support solutions provider Flystar that will see UAS expand its global network of onsite supervisors into the heart of the Balkans.  
UAS clients across Montenegro, Croatia, Serbia, Albania, Bosnia and Hercegovina, North Macedonia, Slovenia, and Kosovo can now benefit from having a local UAS supervisor onsite to deliver priority ground handling, dedicated supervision, and the convenience of liaising with a single source for all trip support services at pivotal business aviation gateways. UAS clients also benefit from competitive pricing with tailored pricing packages to help operators optimize their operations costs. 
UAS clients will now enjoy greater access to, and priority at, these stations:   
Montenegro: Tivat (LYTV) and Podgorica (LYPG)

 

Croatia: Zagreb (LDZA), Dubrovnik (LDDU), Zadar (LDZD), Pula (LDPL), Rijeka (LDRI), Osijek (LDOS), Brac (LDSB)

 

Serbia: Belgrade (LYBE), Nis (LYNI)

 

Albania: Tirana (LATI), Kukes (LAKU)

 

Bosnia and Herzegovina: Sarajevo (LQSA), Mostar (LQMO), Tuzla (LQTZ), Banja Luka (LQBK)

 

Macedonia: Skopje (LWSK), Ohrid (LWOH)

 

Slovenia: Ljubljana (LJLJ), Maribor (LJMB), Portoroz (LJPZ)

 

Kosovo: Pristina (BKPR)

 
Founded in Montenegro in 2011, Flystar provides high quality ground handling services for scheduled and non-scheduled flights, charter, private and cargo flights, diplomatic, military and ambulance and operate at 23 international airports across the Balkan region. 
"Flystar has made a huge impact since its establishment and become a crucial player in the regional business aviation environment, and we're excited to work closely to solidify our presence in the Balkans. We intend to continue to grow our global network organically and by entering strategic partnerships such as this to provide our clients with the same top-quality flight experience consistently wherever they go." said Omar Hosari, UAS Co-Owner/Founder and CEO. 
"We are delighted to bring our long-term partnership with UAS to a whole new level. I believe this partnership will increase the attractiveness of the Balkan region, which has a major potential for growth. We are glad that UAS sees us as a strong and reliable partner who will deliver high-quality services to their clients. Client is always our priority", said Ana Marojević, Founder of Flystar. 
For more information, visit UAS booth A29 at EBACE2023