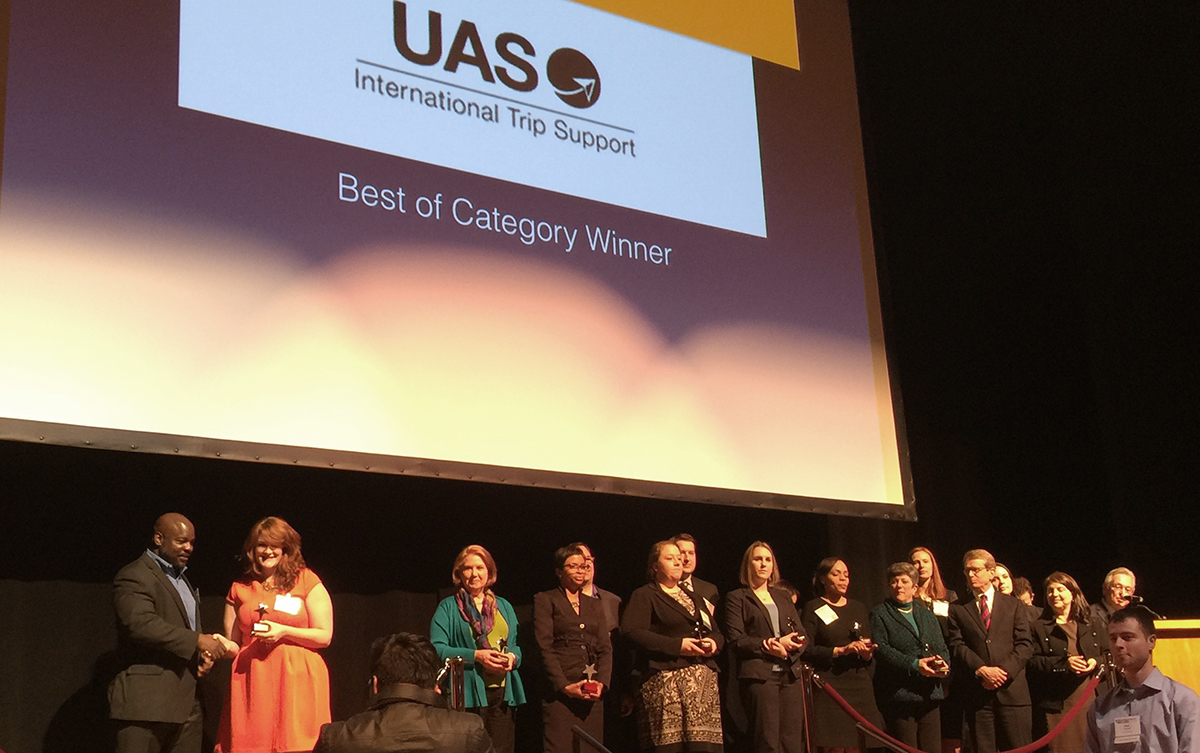 Blog
UAS named Transportation Industry Marketer of the Year by AMA's largest chapter
Go back to main page
UAS International Trip Support has been named Marketer of the Year for the Transportation Industry by the American Marketing Association's Houston Chapter. Awards for each category were presented at a gala ceremony sponsored by Microsoft that took place at the Hobby Center in downtown Houston last Friday night
As the USA's largest marketing association, the AMA is responsible for representing the interests of many of the world's Fortune 500 companies. Marketeering Award recipients were selected for consideration depending on the effectiveness of their marketing initiatives. After reviewing hundreds of nominees across a variety of industries, the AMA names UAS International Trip Support amongst the best transportation- industry companies. They hence became finalists for the most coveted prize – the Marketer of the Year Award – of the largest chapter of the entire AMA organization, Houston.
"We are incredibly committed to spreading the word about what we do, what we can offer our clients and why were are different. We also deliver incredible results and this award proves it," according to Nihad Nadam, UAS Marketing Director. "I am very proud of the team and all of the hard work that went into achieving this tremendous feat," he added.
Regional Marketing Manager Blair Allen accepted the award on behalf of the UAS team in front of an audience of C-level executives, other key members of the business industry and prominent marketing firms. The Overall AMA Marketer of the Year accolade was awarded to Phillips 66. Other winners of the night included Comcast, the University of Houston and Coldwell Banker.