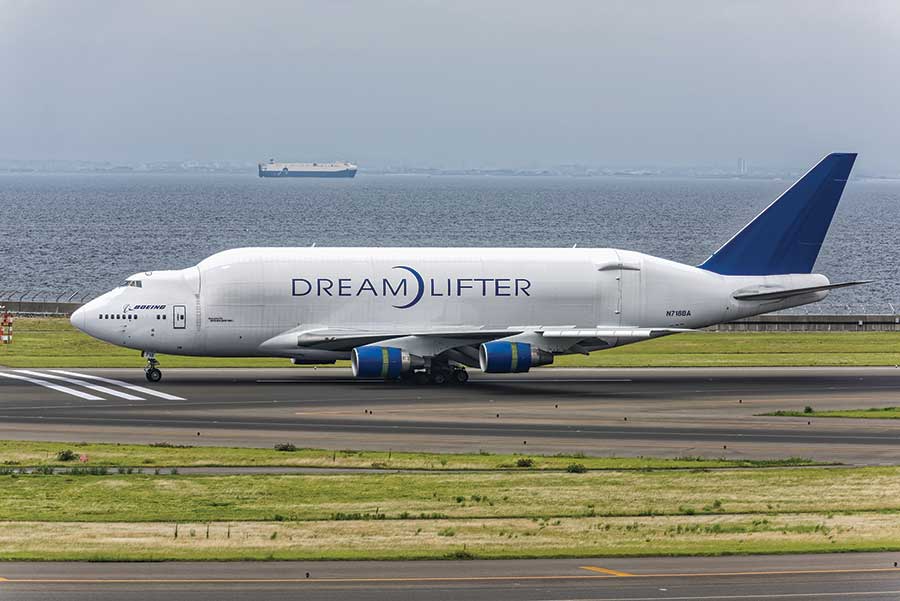 Blog
Unique Flying Machines: Boeing 747 LCF Dreamlifter
Go back to main page
Unique Flying Machines: Boeing 747 LCF Dreamlifter: This April, we're celebrating the Boeing 747 Large Cargo Freighter (LCF) – Dreamlifter – a wide-body cargo aircraft.
This plane is a converted Boeing 747 and is considered to be among the longest cargo loaders in the world.
Its cargo hold is a mammoth 1,840 cubic meters (65,000 cubic feet), making it the world's largest too.
It was built as an alternative to shopping large airplane components for the 787 by land and sea.
Its first test flight was September 9, 2006.