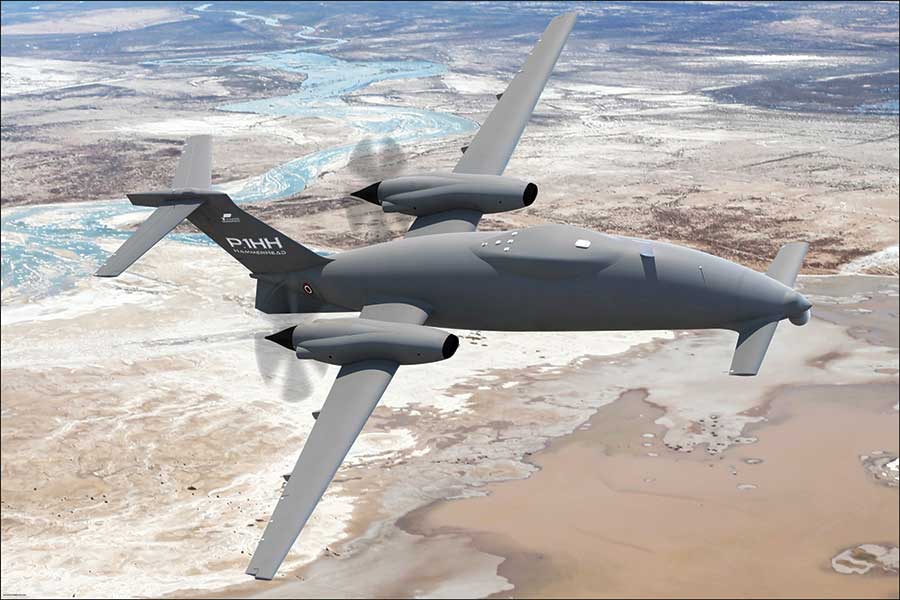 Blog
Unique Flying Machines: Piaggio P.1HH HammerHead
Go back to main page
Unique Flying Machines: Piaggio P.1HH HammerHead: This July we're celebrating the Piaggio P.1HH HammerHead, a state-of-the-art, medium-altitude, long endurance unmanned aerial vehicle (UAV).
It was expressly designed for intelligence, surveillance, and reconnaissance (ISR) missions and provides a combination of range, wide operative speeds, fast climb gradient, high operative ceiling, and a wide breadth of payloads of up to 499 kilograms (1,100 lbs.).
Its twin-pusher engine configuration gives it a very distinctive look.
The UAV's first flight took place on November 2013.
For more information, visit http://www.p1hh.piaggioaerospace.it/