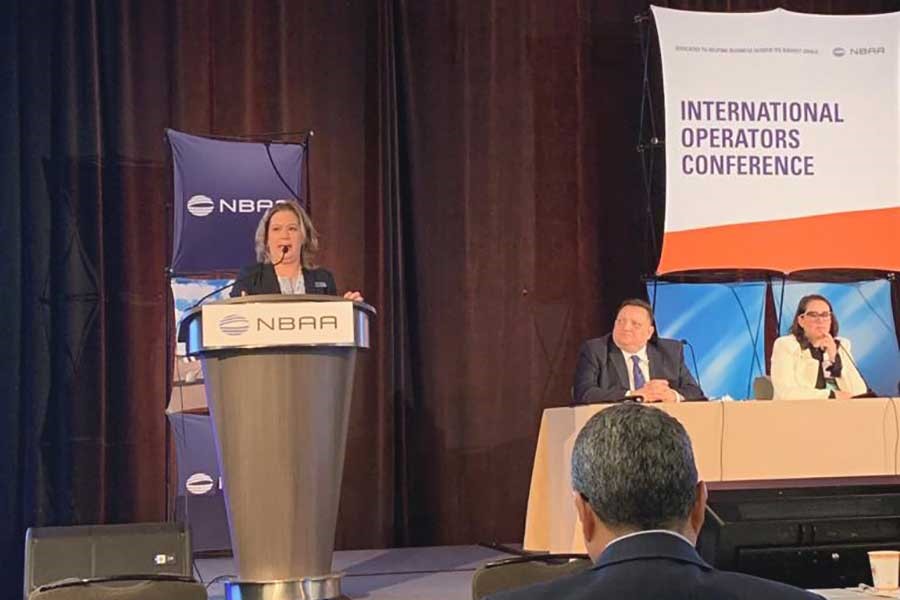 Blog
UAS Experts Discuss Bizav at IOC2019
Go back to main page
UAS Experts Discuss Bizav at IOC2019: NBAA's International Operators Conference (IOC2019) kicked off in San Francisco yesterday.
Running until Thursday, February 28, the conference will include regulator sessions on a range of topics including European Safety Assessment of Foreign Aircraft (SAFA) inspections, CORSIA international emissions offset program, and ICAO region reviews.
UAS Americas team experts are also contributors and moderators at this week's panel discussions.
Yesterday, UAS VIP Accounts Supervisor Jamie Porter joined a panel exploring how socioeconomic changes and aviation policies are impacting operations in South America and Brazil.
On Thursday, UAS Regional Director Americas Ryan Frankhouser will discuss Paperless Cockpit, Electronic Plotting, and Pre-Trip Technology.
Both discussions are moderated by UAS' Regional Operations Manager, Henry LeDuc.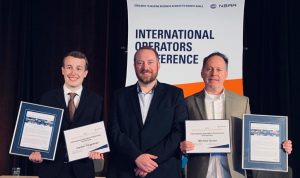 UAS Regional Director, Americas, Ryan Frankhouser with scholarship recipients at IOC2019UAS is a major sponsor of the NBAA IOC scholarships that support professional development in the area of business aviation.
For support with your flight operations to California, contact UAS Americas