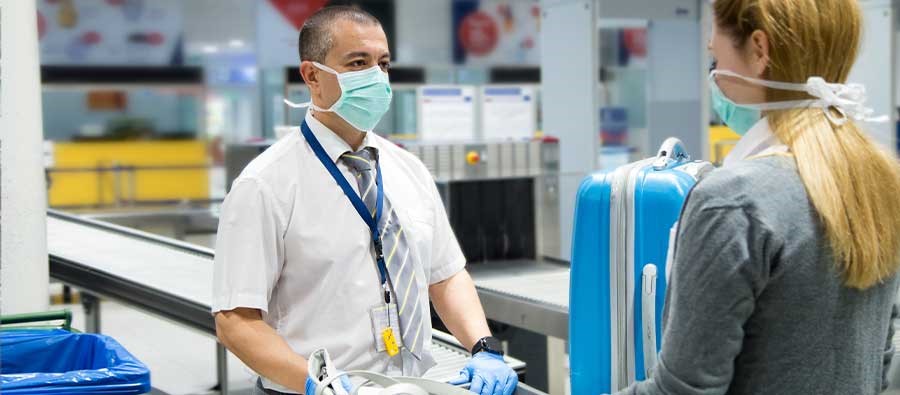 Blog
US Suspends Entry of Immigrants Who Present Risk
Go back to main page
US Suspends Entry of Immigrants Who Present Risk: The recent US Proclamation issued by President Trump outlines limitations and suspensions for immigrants who present risk to the US labor market.
In efforts to safeguard the US economy during the COVID-19 pandemic, the US President issued a proclamation on April 22, 2020.  The proclamation took immediate effect, suspends and limits the entry of immigrants to the US, and will last for the next 60 days. The decision is part of efforts to protect the US job market, which has seen massive declines due to the coronavirus, with over 22.4 million Americans filing for unemployment.
What does this mean for the aviation sector?
The proclamation does not preclude the travel of individuals with valid immigrant or non-immigrant visas.  Moreover, lawful permanent residents and individuals with proper travel documents may continue to travel to the United States.  Aliens arriving at a port of entry with approved travel documents and associated visas that were issued prior to the date of the Proclamation may still travel without restrictions- those individuals will not fall within the scope of the suspensions and limitations. As per the Proclamation, the suspension and limitation shall apply to aliens who:
Are outside the United States on the effective date of the proclamation
Do not have an immigrant visa that is valid on the effective date of the proclamation
Do not have an official travel document other than a visa (such as a transportation letter, appropriate boarding foil, or an advance parole document: that is valid on the effective date of this proclamation or issued any date thereafter that permits him or her to travel to the US and seek entry or admission.
Essentially, you want to ensure any traveler that does not have a US visa is aware that they will be unable to obtain one for US entry for at least the next 60 days.  The only exclusion to this would be individuals traveling under the Visa Waiver Program (VWP), in which the ESTA approvals would act as their secondary, conditional authorization for travel.
As with many situations, there are some exclusions to this proclamation.  Namely, front-line workers seeking to enter the US on an immigrant visa to assist in combating the spread of COVID-19 and spouses and children 21 years and under in direct connection with the front-line workers, are exempt from these limitations.
Click here for more details. We recommend you contact your local governmental agency for clarification and verification.
For support with your flight operations to the United States of America, contact UAS Americas